The Tamil Nadu state government has temporarily taken over the possession of Jayalalithaa's Poes Garden residence in Chennai after Tamil Nadu Governor Banwarilal Purohit has promulgated the ordinance consenting the government to convert the opulent bungalow of Jayalalithaa, where she resided till his last breath, into the memorial.
As per the ordinance, the governor has permitted the government to take control of all the movable items that have been unused for more than three years in the residence and he also allowed the government to constitute 'Puratchi Thalaivi Dr. J Jayalalithaa Memorial Foundation'. According to the reports, the foundation will be initiating the essential steps to maintain the residence and the movable properties within its premises.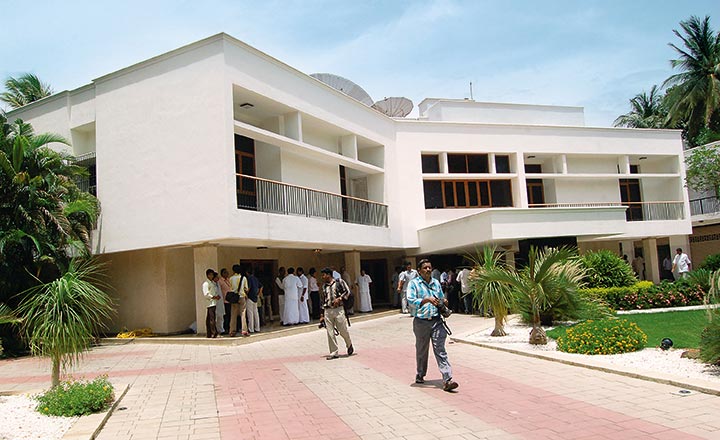 The decision of the formation of the foundation has been taken with the view of maintaining the building, the movable items including books, jewels, and furniture as these properties have been left idle for more than three years and the government would take control of the properties until the residence has been converted as the memorial. 
The reports stated that the foundation will be chaired by Chief Minister Edappadi Palaniswami and comprised of Deputy Chief Minister Pannerselvam, Information and Publicity Ministry Kadambur Raju, the Director of Information and Public relations, and government officials. 
Although the sudden possession of Veda Nilayam has been attributed to maintaining the palatial bungalow and the properties, it has also been speculated that the ordinance would prevent Jayalalithaa's closest aide Sasikala from occupying the residence after she completes her prison sentence. As we have reported earlier, Sasikala would likely be acquitted from Bangalore prison by September this year, which would be a premature release as her actual sentence period ends on February 2021.
Sasikala has resided with Jayalalithaa in this residence and after the latter's demise in 2016, Sasikala has over the realm of the party by becoming the general secretary. However, days after she took over the post, she was convicted by the Supreme Court in the disproportionate assets case and awarded with four years of imprisonment. She has been lodged in Bangalore Central prison since February 2017. On May 6, the Chennai collector had signed the declaration to acquire 'Veda Nilayam' in Poes Garden as it's needed for a public purpose. Former Chief Minister Jayalalithaa resided in this residence for 40 years.