YouTuber 'PUBG' Madan has on Saturday sent to 14-day judicial custody after a case was filed against him in connection to using abusive and obscene language against women in his YouTube videos. Madan has been lodged in the Poonamallee prison, a day after he was arrested by the police from Dharmapuri, where he found a haven for several days to evade the surveillance from the law enforcement agency. 
The police had revealed more shocking details about the YouTuber including a mountain of wealth that Madan had piled through the revenue from his Youtube channels. Madan had gone absconding since the allegations had come to light and the police had launched the manhunt to nab the Youtuber, who reportedly traded humanity to earn more money and subscribers. Madan's Youtube channel 'Toxic Madan' has over 777k subscribers and the channel featured the videos of Madan playing PUBG while giving demeaning, degrading, and offensive commentary on women and sex in the backdrop.
Around 160 complaints were filed against Madan and his channel through online and based on a pile of complaints, the Tamil Nadu police had begun the search to arrest Madan but soon after knowing that he is under watch, he was absconded. The revelation has immensely disturbed the communities over his awful fashion of making money and what more shocking is that his wife is part of this money-making drive. On Wednesday, the Central Crime Branch of Tamil Nadu had formed a special team to search and apprehend Madan. The police had then arrested Madan's wife 25-year-old Kruthika.
The police say that Kruthika had supported and ran the objectionable channel with Madan. The female voice in obscene audio chats found in many of his videos belonged to Kruthika. Madan's wife was arrested on Wednesday and taken into judicial custody till June 30. Kruthika had confessed that she and Madan had started the channel and earned more money and subscribers. It has been reported that the couple had earned Rs 10 lakh per month from YouTube and the police had also apprehended Madan's father and brother of investigation. 
Chennai's Cybercrime wing had lodged an FIR against Madan and his wife under five sections of IPC, Information Technology Act, and the Indecent Representation of Women Prohibition Act, 1986. Amid incessant manhunt, the police had on Friday arrested 29-year-old Madan, who was hiding at a relative's house and after getting arrested, Madan had begged the police and admitted what he has done is a crime. The police officials had brought Madan to Chennai to take him under custody. 
On Saturday, the police had produced Madan at a Magistrate court post which he was taken in judicial custody for 14 days and was lodged in the Ponnamallee prison. The police had unearthed a shocking amount of wealth of the YouTuber. According to reports, police had frozen two bank accounts belonging to Madan and the one that was operated by his wife Kruthika. 
These three accounts together have contained a whopping Rs 4 crore and the officials have also seized an Audi and a BMW from Madan's residence. Shocked to know Madan's wealth, the probing team has been questioning Madan's father Manickam and family members on how the YouTuber had piled his wealth. Manickam was a road contractor in Salem and his family had relocated to Chennai's Ambattur where Manickam had started a restaurant. 
Madan had graduated from an engineering college in Salem and fell in love with Kruthika after meeting the latter on social media. They then got married and Madhan has got addicted to PUBG while he was in college and he then decided to start the YouTube channel 'Toxic Madan 18+' and begun uploading his PUBG videos despite the Indian government had banned the Chinese-developed game.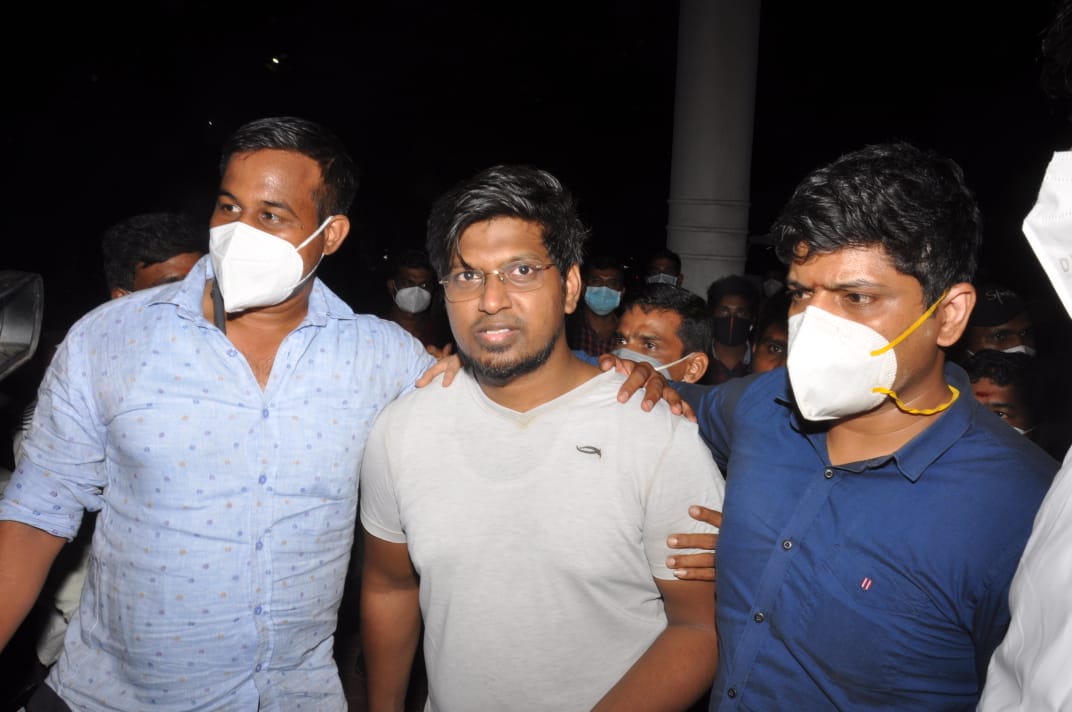 In another shocker, amid earning more money and subscribers through the Toxic Madan channel, Madan went on to create two more channels - PUBG Madan Girl Fan and Richie Gaming and he made his wife Kruthika as an admin for three channels. A police officer in the case said that Madan's abusive content had helped him secure a huge fan base. The officer has further said that the notorious couple had enjoyed a luxurious lifestyle with a huge revenue from the channels and some of the subscribers of his channels are juveniles, who are below the age of 18. It must be noted that recently, the Madras High Court had dismissed Madan's anticipatory bail plea.