This is the photo, the meet, the smile that certainly has been dominating and trending across Tamil social media platforms as the moment of celebration and excitement among the cinematic audience. For the current generation which is packed with 2k kids, it may resemble like just a meet, just a click but for the late 80's and 90's people, this is absolutely a surprised reunification of the legends, reunification of two major and prominent chapters in Tamil cinema and more preciously, the get together of two friends, who, for over the decades had decorated and taken Tamil cinema industry to next level.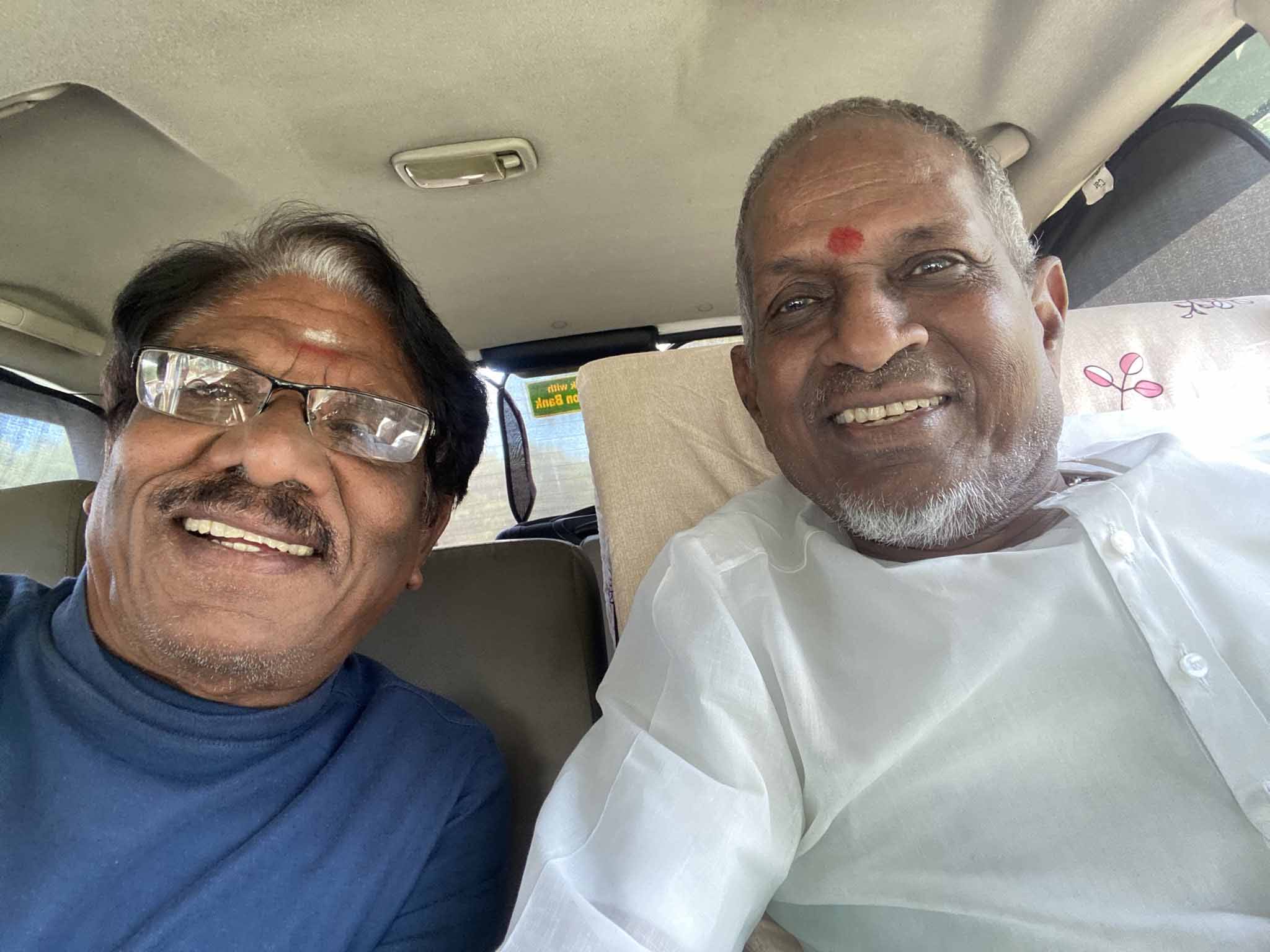 Ilayaraja, who has been admired as musical maestro, and Bharathiraja, who has been the named as Himalayas of Tamil Cinema Direction had collectively created, presented, gifted and rejoiced Tamil audiences through their successful, indestructible movies that no way can be recreated again by the current battalion of directors. Though Illayaraja has made his debut in 'Annakili', he got an equal half in the form of director in '16 Vayathinile' - the debut movie for Bharathiraja which lighted and steadily let the director grow as his pattern of movie making with realistic and sensitive areas of rural life had lived and still now living in the minds of 90's kids.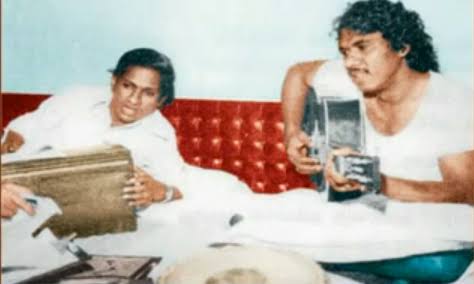 It's not the movies which brought the legends together as before coming to the cinema industry, they had a close bonding, a close relationship as they were born and raised in Theni district in Southern Tamil Nadu and they were close during the period of hunting prospects in cinema industry and despite of ups and downs, they searched and exchanged the opportunities each other and their quality and their commitment reserved places for them in cinema industry and more importantly, they stuck in their path of unleashing new creations, new perspective and new angle of making movies and their minds of creations, the heart touching music and close to heart movies had occupied major pages in the chapters of Tamil Cinema. This duo, that joined in 1977 had pictured the movies that had connected the audiences.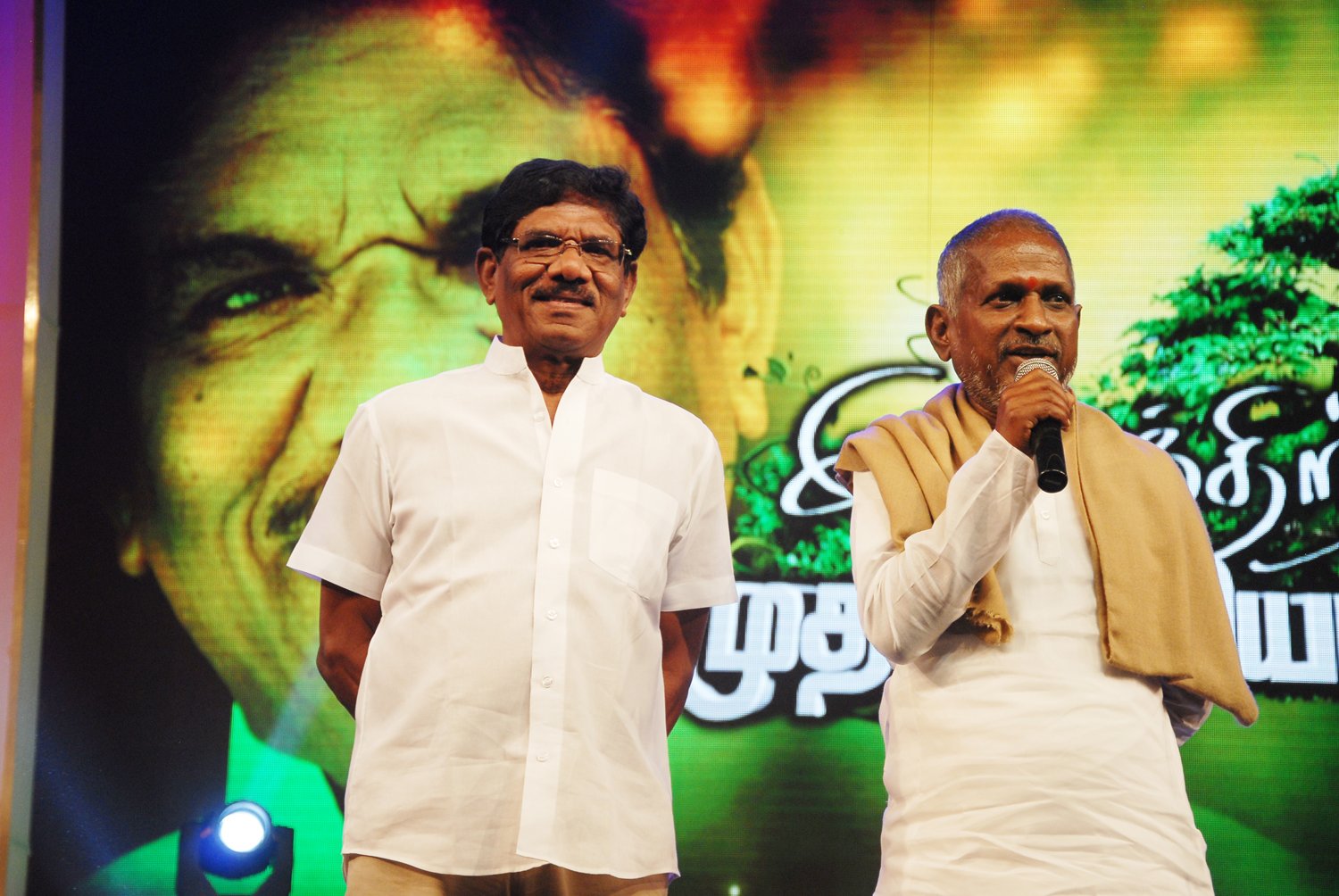 The movies like '16 Vayathinile', 'Nizhalgal', 'Mann Vasanai', 'Sigappu Rojakkal', 'Kadalora Kavithaigal', 'Alaigal Oivathillai', 'Kizhakke Pogum Rail, 'Muthal Mariyathai' and more are still cherished and admired as the dictionary that will proudly portray the trend of 80's Tamil cinema. While at the high time when Tamil people were resting, rejoicing, feeling, carving their minds through impressive creativity, they had suddenly woke up after the duo, which lived and lullabied with Tamil people, had cracked down due to minor difference and bitter feelings in 1992. The last movie that they did together was 'Nadodi Thendral' after which they remained unspoken that had saddened their audiences who have been in thirst to witness their reunion. If not in movies, fans wanted to see them getting along in events or any occasions which did not happen that easily. Though they came closer after several years, that didn't last long. Things became more bitter when Bharathiraja commented on some activities of Ilayaraja. The former has always been more expressive in this aspect and the latter has always been more reserved. Both increased the distance between the pillars.
Recently Illayaraja had lodged an official complaint against the management of Prasad studio with the allegations of constraining his music work. Prasad studio is where Illayaraja had composed everlasting music for about four decades and it was time when he enters in his Audi car to the studio, it will be called as the musical fort that houses the musical king.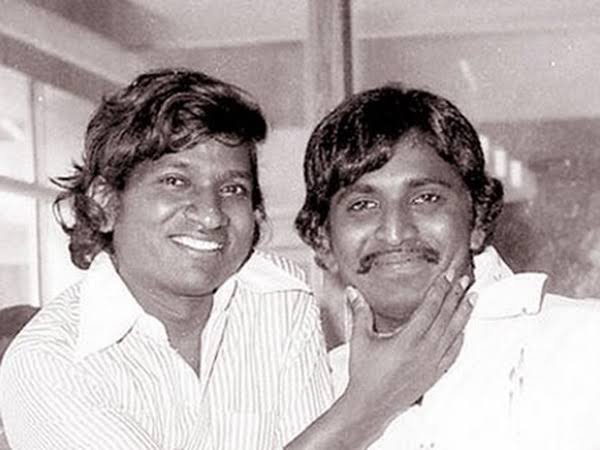 Should not miss to mention, Vairamuthu who played a strong role by writing many songs composed by Illayaraja in Bharathiraja's movies but unfortunately the reels that united them in movie had failed to keep in the same track in reality as the line of difference intensified between Vairamuthu and Illayaraja too. Their fans aren't fortunate enough to breath, feel, admire, cry, script, thrive, light their minds through the creativity that will burst out from the reunification of trio.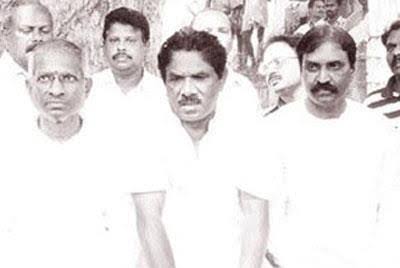 These three legends are priceless and precious assets for Tamil cinema. The face, the meet and the smile in the photo had indeed brought more smile, goosebumps moment for Tamil audience as Bharathiraja and Illayaraja had directly met each other after a decades time and their native town of Theni must be credited for uniting the legends. The meeting followed the support that Bharathiraja offered to solve the issue between Ilayaraja and the Prasad Studio Management. While describing about the surprise meet, outspoken Bharathiraja had claimed as the moment that touched his heart whereas reserved Illayaraja is yet to comment on the astonishing meet with his close friend, co-creator and co-legend but the eyes of Tamil people are searching for the third diamond Vairamuthu to fulfill the minds, to bring long lasting smile and to cement new legendary path by reuniting with Rajas.
Two are here, the other one?