The Delhi police department had detained the Rajya Sabha MP and the Chief of MDMK Vaiko and his supporters on Thursday for staging the protests near Jantar Mantar and voicing against the visit of the newly sworn-in Sri Lankan President Gotabaya Rajapaksa to India.
It has been reported that over 500 protestors had gathered in the national capital with the demand of revoking the visit of the Sri Lankan President. Protesters were seen holding the placard and raising the slogans and accused the External Affairs minister Jaishankar on his visit to Sri Lanka last week to attend the swearing-in ceremony of Gotabaya Rajapaksa. The reports have stated that the protestors were barricaded and taken to the Parliament police station.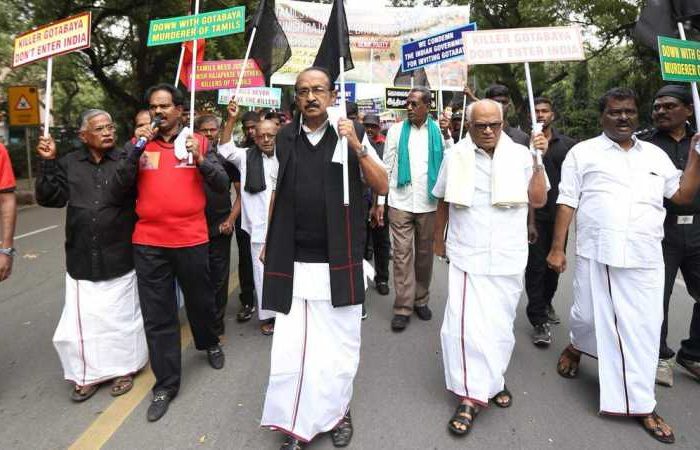 The Chief of MDMK Vaiko has blamed the government for inviting the Sri Lankan President who was responsible for the alleged war crimes in the final stages of the Sri Lankan civil war. He accused the Sri Lankan army of stationing their camps in the streets and areas of Tamil people and he compared the current Sri Lankan regime with the regime of Hilter. He further stated that by inviting Gotabaya, the Indian government is undermining the sentiments of 8 crore Tamil people living in India.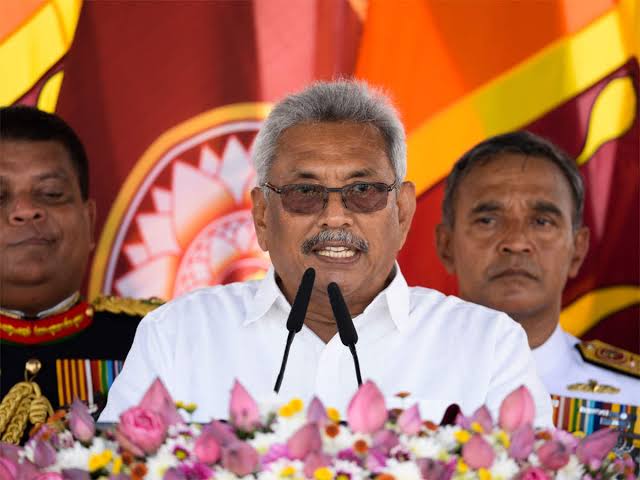 Last week, Gotabaya Rajapaksa has assumed the office as the 7th President of Sri Lanka by succeeding Maithripala Sirisena and by defeating Sajith Premadasa by sweeping massive votes from the majority Sinhalese population he has been on a three-day visit to India from November 28-30 and this is his first overseas tour after assuming the presidency.