An elderly couple in Tamil Nadu has built a statue and a temple for their deceased son in their home during his first death anniversary. The event has attracted huge attention as they bought their son back to the home as their deity and significantly, the latter is now decorating a small temple constructed in the home. 
According to reports, 80-year-old Karunakaran is a retired teacher and he is living with his wife Sivakami, who is a retired revenue official, in the Kanchipuram district. They had a 48-year-old son named Hariharan, who was a businessman. On May 10, 2021, Hariharan had died in an accident and his sudden demise was unbearable to his parents. The elderly couple has been grieving his loss every single day and they had decided to construct a temple for their son within his first death anniversary.
The family had contacted a sculptor in Mamallapuram and made a deal to erect a statue for their son at the cost of Rs 2.5 lakh. They also had constructed a small temple at their residence and placed the son's statue, that is a 5.2 feet stone idol, inside it as their deity. Hariharan was married to Varalakshmi and when Hariharan was on the way to visit a doctor for his wife on May 10, 2021, he had suddenly collapsed on his way and died.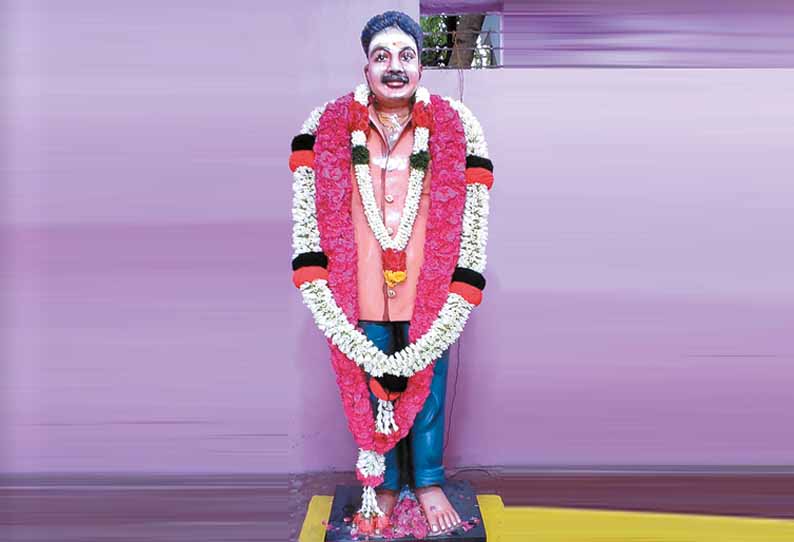 The untimely demise of Hariharan has left incessant distress on his family and though it's one year, the family is yet to recover from the loss. Speaking to Times of India, Hariharan's wife Varalakshmi said, "Though it has been a year since my husband died, we are yet to recover from the shock. Looking at the statue every day is painful and I am reminded of his memories. But, all of us feel he protects us from all the odds." She added that Hariharan's mother gets consoled by seeing his statue in the home.