It's been over three decades since the then Prime Minister of India Rajiv Gandhi was assassinated by a suicide bomber and the former Tamil Nadu DGP is now looking for a man who rescued and saved him from the assassination scene. The Friends of Police team has launched a social media search for the man and the story has been going viral. 
According to reports, former Tamil Nadu DGP of Training Prateep V Philip has initiated a search for a man named Purushothaman, who rescued him from the scene. Philip was then serving as an Assistant Superintendent of Police (ASP) and he was standing three feet away from the blast scene where Rajiv Gandhi was killed. The then Prime Minister was assassinated by a suicide bomber in 1991 in Sriperumbudur on the outskirts of Chennai. 
After the blast, Prateep V Philip was battling for survival in the scene during which Purusothaman came near to him and gave him water until he reached the nearby hospital. He was taken in a serious condition and Philip has said that he only remembers asking the young man's name for which he replied Purushothaman. He was accompanying Philip until the hospital after which the former had disappeared. 
Philip had never seen or heard from Purusothaman again. However, the former police officer has got inspired by Purusothaman's help and later, he initiated the Friends of Police (FoP) movement in Ramanathapuram in 1993 while he was serving as the district police chief. As Philip is looking for Purusothaman, the FoP has launched the search on social media and circulating the message. 
Prateep Philip has retired in October 2021 as the Director-General of Police, Training, and during his farewell ceremony, Philip had worn the bloodstained cap and name badge that he was wearing on the night of Rajiv Gandhi's assassination. He wore them with the consent of the court. Ahead of his retirement, he had filed a petition before the First Additional Sessions Court, which sought to allow him to wear the cap and the badge.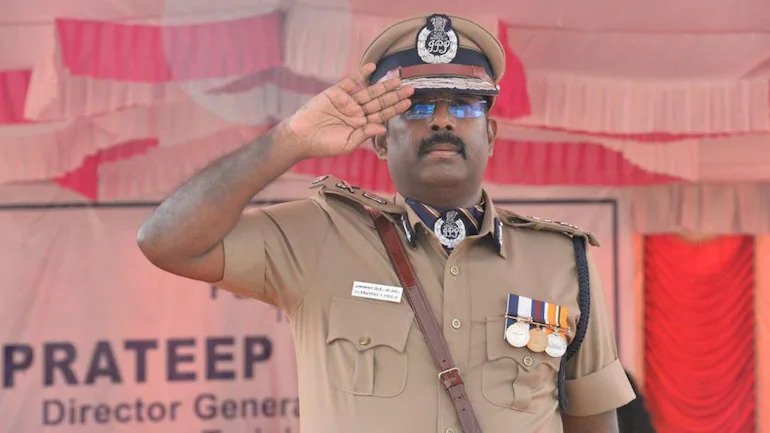 The court has permitted Philip to wear the bloodstained cap and the name badge on his own bond of Rs 1 lakh and directed him to surrender them after his retirement. The two items were taken as evidence from the site of the blast and are still in the custody of the Central Bureau of Investigation (CBI). Philip was a 1987-batch IPS officer and while recalling the incident, he said, "It was a scene from hell, there was a fire on the red carpet. The body of Gandhi was lying akimbo, face down and completely shattered."
"My face was covered with blood as I touched it. I was going through the worst possible experience in life", he added. He returned to duty after a year and in 2003, he was conferred with the Prime Minister's Medal for Meritorious Service while in 2012, he had received the President's Medal for Distinguished Service.