In a weird piece of news that turned heads for its fashion of being an unusual lawsuit, an Indian couple has filed a case against their own son for not giving them a grandchild. The couple had also demanded compensation from their son as the development has been viral across the country. 
According to reports, the couple, 61-year-old Sanjeev and 57-year-old Sadhana Prasad, is a natives of Uttarakhand. They had sued their only son and his wife for not giving them a grandchild for the past six years of marriage. The couple has given a deadline to their son that he must produce a grandchild within a year failing which he has to pay them Rs 5 crore as compensation.
The couple has said that they had used up their savings to raise their son and they had paid for his pilot's training as well as for the wedding, which was conducted lavishly. The couple has further said that they had filed a lawsuit as their son had harassed them mentally for not giving a grandchild even after six years of marriage. 
Sanjeev said that he had spent all his savings on his son, sending him to the United States in 2006 for pilot training at a cost of $65,000. His son had returned to India in 2007. However, he had lost his job and his family had to support him financially for more than two years. His son, 35-year-old Shrey Sagar, had finally got a job as a pilot. 
After getting a job as a pilot, his family had arranged a marriage for him with now 31-year-old Shubangi Sinha in 2016. The elderly couple had hoped that they would have a grandchild to play with after their retirement. However, even after six years, they didn't have a grandchild, following which they had now sued their son demanding a grandchild within a year or Rs 5 crore.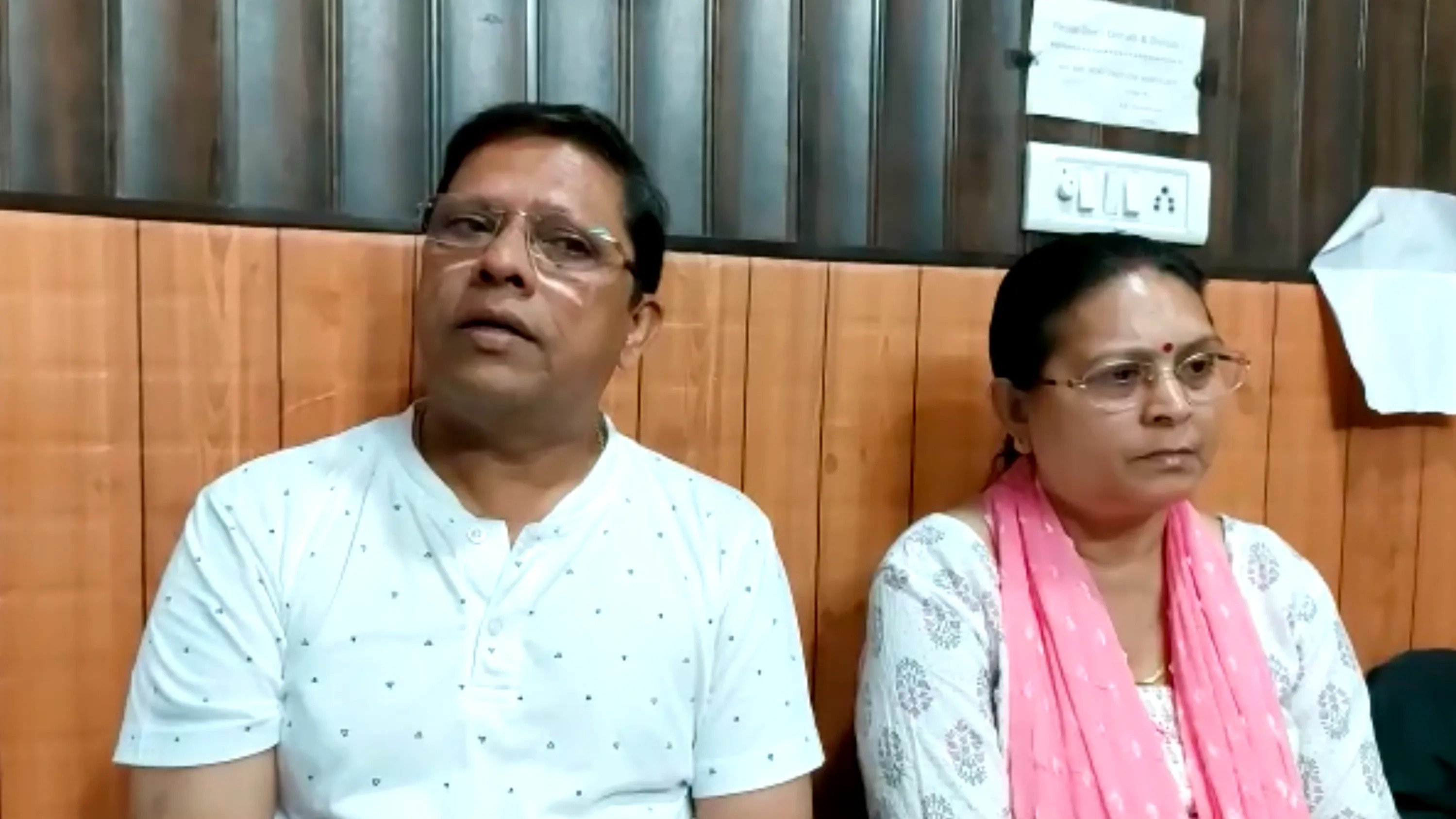 Sanjeev further said, "My son has been married for six years but they are still not planning a baby. At least if we have a grandchild to spend time with, our pain will become bearable." The couple had added that they paid for their son's wedding reception in a five-star hotel, they had provided a luxury car worth over 60 lakh and they also had spent money for their overseas honeymoon. 
Representing the couple in the court for their lawsuit, their lawyer AK Srivastava said that the couple had demanded the money because of mental cruelty. The petition has been filed in Haridwar and it is expected that their lawsuit will be heard on May 17. Sanjeev's son and his daughter-in-law are yet to make official comments.