The government doctors of Tamil Nadu, who were protesting for a week, had called off their protests and reported back to the duty after the state government had issued final warnings and break in service orders against the doctors yesterday by stating that their positions will be declared vacant if they fail to report to the duty by today.
The reports say that after the doctors had withdrawn the protests, the state government had taken back the 'break in service' orders that were passed against the protesting doctors during the high time when the government hospitals have been stormed by the people with Dengue epidemic. The sources had stated that the doctors had camped off from the protests after attaining consensus with the state health minister to consider their demands. The consensus had come after the group of representation from the protesting unions of the Federation of Government Doctors Association had tabled the meeting with health minister Vijayabaskar and health secretary Beela Rajesh on Friday following which the government had officially welcomed the decision of withdrawing from the protests.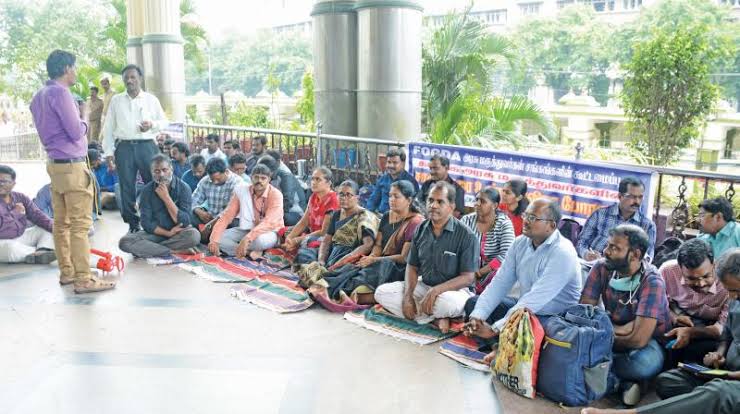 The doctors had cited that they had called off the protests after the Chief minister had intervened in the matter and urged them to report back to the duty immediately after which the government will table the talks on their demands. Yesterday, the state government had issued a final warning for the doctors by stating that they would be replaced if they fail to report to the duty. State health minister Vijayabaskar had cited that the health department will take the count of missing doctors following which the vacancies will be filled through inter hospital transfers and through fresh recruitment.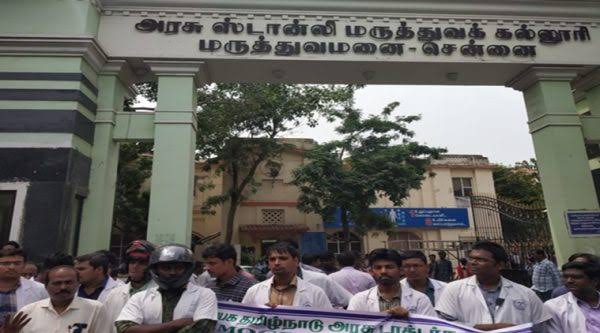 On October 25th, about 16,000 government doctors of various unions under the Federation of Government Doctors Association (FOGDA) had camped their protests with four demands which they claim that the government had failed to meet up and their protests had left the patients with limited access to the basic and intensive treatments as the state's government hospitals house more Dengue affected patients and the protests come at the high time when the Dengue epidemic is on rampant rise particularly in the districts of Chennai, Vellore, Tiruvallur, Coimbatore and Kancheepuram. The protest at one of the important medical facilities in Chennai, Rajiv Gandhi general hospital has been led by five doctors of Chennai, Tiruvallur and Tiruvannamalai districts where the doctors had camped their hunger strike in the hospital premises from Friday. 
The reports had stated that their strike has been camped with the motive to flag their demands to unleash pressure to the government on implementing the Dynamic Assured Career Progression which proposes the equal and uniformity pay and promotions for the doctors where the scheme guarantees Band 4 salary for the doctors who had completed 13 years of service and commensurate promotions.