On Tuesday, the people of Chikkamaluru village in Madhugiri taluk in Tumkuru district of Karnataka were stunned by a weird incident, that made them lose their sleep. A local man had entered the village three months after he was presumed to be dead and buried. Yes, you read it right. His family members had conducted last rituals to him and hung his portrait. However, he walked back home on Tuesday and the hamlet was startled to see him alive. 
It later came to the revelation that he never died and his homecoming had sparked baffles among the local officials and villagers on who was the person they actually buried. According to reports, 59-year-old Nagarajappa was a native of Chikkamaluru and has two daughters. Being a heavy boozer, he was working as a coolie and three months ago, he disappeared from the village and the family and relatives were searching for him, but his whereabouts were nowhere to be seen. 
After a few days, Nagarajappa's family was informed about his whereabouts. According to reports, a security guard at St John's Hospital in Bengaluru had on September 18, 2021, rescued an ailing person from a nearby garden and admitted him to the hospital, where he passed away. The incident was informed to his family and Nagarajappa's daughter Nethravati, a staff nurse at St John's, noticed the body and took it to be her missing father as the man had looked akin to her father. 
An autopsy was conducted on the body following which the Koramangala police had filed an FIR as an unnatural death. Nethravati had claimed it as her father's body and took it home the next day. The family had conducted the final rites and resumed their lives. Three months later, Nagarajappa, who was presumed to be dead, had returned home alive on Tuesday which stunned the villagers as they initially had been frightened on how a deadman had walked alive.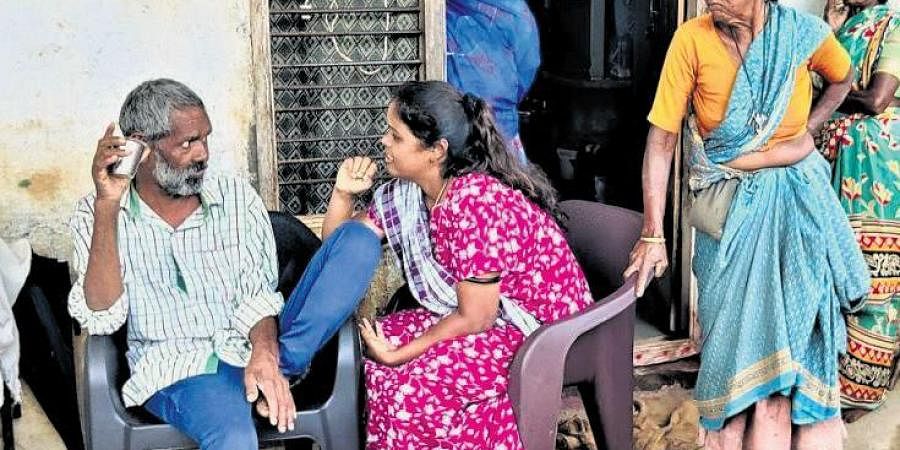 Later, the family calmed down that Nagarajappa didn't die and they welcomed him home. He was shocked to see that he was declared dead and that a death certificate was issued for him. He said he lost the way after becoming addicted to liquor and he was roaming around Bengaluru. While the family was happy to see him alive, they also had baffled on who they actually buried three months ago. The hospital authorities had clarified that the body was released only after the police intervention and claim from Nethravathi. The Koramangala police, which filed a case, is now challenged to find out the background of the person who was buried.