(This article is authored by Alar) 
Popular actor Madhavan is eagerly awaiting the release and response of the movie 'Rocketry: The Nambi Effect' through which he would be making his directorial debut. The movie has been slated for a theatrical release on July 1 and a week ahead of the release, Madhavan opened up about the movie and about writing the script for veteran scientist and Padma Bhushan laureate Nambi Narayanan, who was once labelled as a 'spy'. The movie Rocketry was based on Narayanan's life story. 
Madhavan has announced the project in 2018 and the movie was screened at the Marchu du Festival at the 75th annual Cannes Film Festival. He was speaking at the movie launch event in Chennai on Thursday during which he said, "After 'Vikram Veda', my friend suggested that I should write a film based on the real events of ISRO's life. That's when I get to know a scientist, who was falsely accused of leaking national secrets to the Pakistani military and tortured in prison, proved his innocence only after his release from prison." 
He further said, "Initially, I was excited to pick up this story because it gave me the impression of a 'James Bond' style story. With my assumptions, I met Nambi Narayanan and it changed the dimension of my life. Strictly speaking, I would classify my life as Madhavan who was before meeting Nambi Narayanan, and Madhavan who was after. When I met him, I could see an emotional light in him. There was a lot to talk about. When he began to recall the injustice done to him, he was almost agitated, his lips trembled with anger and concern." 
He stated, "I wanted to appease him. I said, 'Sir, let the past be. You have been acquitted of all charges. I think there is nothing to worry about now.' He said, 'Yes, it is true that I have been proven innocent by the court and the police, but you google my name and you will find it labelled 'Spy'. My family is so branded that it is irreversible.' That's what immediately made me interested in writing the script." 
"Seven months later, I went to meet him with my screenplay. Then I was surprised by his other shocking information. He started talking about his achievements and it amazed me. At one point, "Sir, is this all true? I wrote a script based on your life for seven months, but you never told me anything about your remarkable achievements." I asked with disappointment. He replied simply, "I did nothing extraordinary. I worked and got paid", Madhavan added. 
Madhavan further said, "There are two factions of patriots in the country. I wanted the nation and the world to know about the lives of people like Nambi Narayanan. It was disappointing that many of us were unaware that he was a Tamil born in Nagercoil and that his contribution to the progress of the country was immense and not visible to the public. That's why I decided to make Rocketry."
Who is Nambi Narayanan? 
80-year-old Nambi Narayanan was born in 1941 in Nagercoil, Tamil Nadu. He completed his schooling in DVD Higher Secondary School and he was passionate to join ISRO after meeting Vikram Sarabhai at the Thumba Equatorial Rocket Launching Station in Thumba, Trivandrum, Kerala. He has done his graduation from Thiagarajar College of Engineering in Madurai and went on to pursue higher studies at Princeton University in the United States. 
After completing his program of chemical rocket propulsion under professor Luigi Crocco for ten months, he returned to India with a revolutionary project of using liquid propellants, when India was mainly dependent on solid propellants in the 1970s. Nambi Narayanan was known for introducing liquid fuel rocket technology. Once, he was a prominent Aerospace Engineer, Narayanan was then branded as a spy and after several years, he was relieved from the wrong charges. 
Along with a handful of people, Nambi Narayanan was accused of leaking vital defence secrets to two alleged Maldivian Defence Intelligence Service officers in 1994. He was arrested in Kerala under the charges of espionage and he had spent fifty days in prison during which he was reportedly tortured and beaten up. He was interrogated by the officials of the Intelligence Bureau (IB) and he was forced to answer for straight 30 hours with handcuffs. He was released on bail in 1995 and the case was transferred to CBI. 
In May 1996, the charges against Nambi Narayanan were dismissed as phony by the CBI and the Supreme Court echoed CBI's dismissal in April 1998. In 1999, the National Human Rights Commission has slammed the Kerala government for damaging Narayanan's career through mental and physical torture and in 2001, the commission ordered the Kerala government to pay Rs 1 crore as compensation to Nambi Narayanan, who got retired in the same year.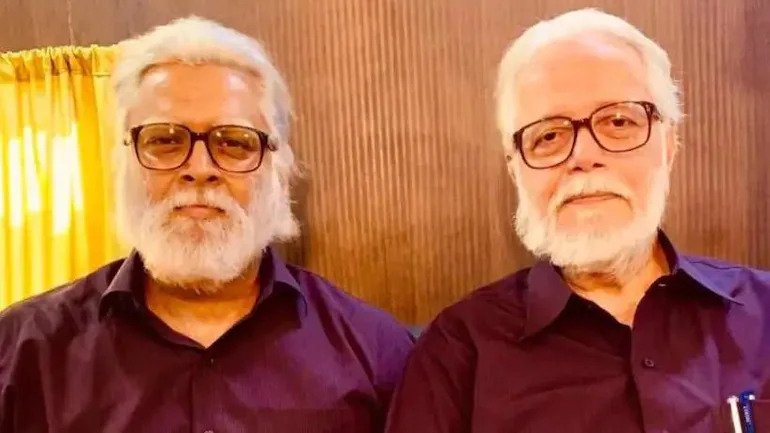 In April 2017, Narayanan's plea sought action from Supreme Court against former Kerala Director General of Police, Siby Mathews, and others who took the case. On May 9, 2018, the Supreme Court held that Narayanan suffered a dent in his reputation due to mala fide prosecution and that the Kerala government cannot evade "vicarious liability" to grant him compensation. On 14 September 2018, the Supreme Court appointed a three-member panel headed by its former judge to examine the brutal arrest and alleged torture of former space scientist Nambi Narayanan in the 'ISRO spy scandal' that turned out to be fake.
A three-judge Bench led by Chief Justice Dipak Misra also awarded Mr Narayanan Rs. 50 lakh in compensation for the "mental cruelty" he suffered all these years. Besides this exgratia, the Kerala government has also decided to give him Rs 1.3 crore as compensation. On January 26, 2019, the Indian government conferred with the Padma Bhushan award, the third-highest civilian honour.