In what has become a historical ruling, the Supreme Court last week released all the six remaining convicts of the Rajiv Gandhi assassination case from their incarceration based on the earlier verdict conferred to another convict Perarivalan. All six convicts- Nalini, Murugan alias Sriharan, Santhan, Ravichandran, Jayakumar, and Robert Pais walked out of prison with an acquittal after being behind the bars for more than three decades. 
There were lodged at two central prisons and Nalini had become the longest-serving woman inmate in India. While Nalini and Ravichandran were back home, the rest four - Murugan, Santhan, Robert Pais, and Jayakumar were back into another tier of detention as there were Sri Lankan nationals. It is pertinent to note that the then Prime Minister Rajiv Gandhi was assassinated in Sriperumbudur, Chennai in May 1991 by the suicide bombers of LTTE, which was based in Sri Lanka. 
All these four people were convicted of being a part of the plot to kill Rajiv Gandhi. Since they were Sri Lankans, they were moved to a special camp in Trichy from their prison. This camp in Trichy is housing foreign nationals who were convicted of crimes and later got released. With no papers and no interest to go back to their home countries, they were being guarded by the Tamil Nadu government with direct watch from Trichy District Collector. 
According to reports, the government has initiated a drive to deport all four of them from India to Sri Lanka. Speaking to a news agency, Trichy District Collector Pradeep Kumar said, "The general procedure is sending foreign convicts back to their country. Until they leave, they will be accommodated in the special camp as per the direction of the Foreign Regional Registration Offices- FRRO." 
The Collector further said that the FRRO has contacted the Sri Lankan Embassy so the four released convicts would have permission to enter Sri Lanka. However, on the other hand, the Collector said that if all four convicts want to stay in India, they can stay by providing a formal written request stating that they wish to stay here in India. The request will then be forwarded to the FRRO and the concerned officials will take a final call.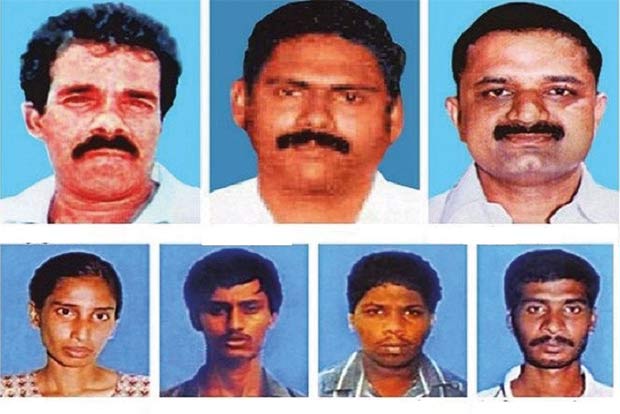 Till now, there has been no such formal request from them and it has also been reported that most of them want to live with their families in Europe. Robert Pais wanted to be with his family in the Netherlands, Nalini's husband-cum-convict Sriharan wanted to stay with their daughter in London, while Jayakumar expressed his wish to stay in Chennai. Of these four, it was only Santhan who wanted to go back to Sri Lanka. 
On Monday, Collector Pradeep Kumar said the orders for deporting the four convicts are expected in ten days. He was inspecting the special camp in his district and speaking to the reporters, Pradeep Kumar said that as per procedure, a communication would be sent from here to the concerned country after which it will be verified, and based on the communication, the deportation will be initiated and the order is expected to come in ten days. 
Earlier, Nalini also expressed her wish to visit her daughter in London as all of them are taking efforts to write their fate for the rest of their life. In the case of assassinating Rajiv Gandhi, seven convicts were awarded the death penalty in 1999 and the sentence was commuted to life in later years. They were imprisoned in 1991 and after three decades, the apex court ordered the release of Perarivalan earlier this May, which brought relief to all other convicts. 
On November 11, the Supreme Court pronounced the verdict of releasing all six convicts from prison based on the ruling awarded to Perarivalan and under the grounds of serving three decades of incarceration and expressing satisfactory conduct in prison. Their release was also made possible by the Tamil Nadu government's recommendation of seeking their premature release. After penning the order of releasing them, the Supreme Court judges said, "We found no reason to keep them in prison any longer."