In the midst of being surfaced with welcoming messages and wishes after becoming a free man after three decades of incarceration, AG Perarivalan has also been surrounded by the spotlight of a debate over the Supreme Court's historical verdict of releasing him through exercising its power under Article 142 of the Constitution. When his acquittal is being on the table of debate with a certain people opposing the verdict, a former Supreme Court judge has said that Perarivalan should have been released much earlier. 
Interestingly, this judge was the one who upheld the death penalty for Perarivalan and three others in 1999 after they had got convicted in the assassination of the then Prime Minister Rajiv Gandhi. Former Supreme Court Justice KT Thomas has spoken for the first time since Perarivalan was completely released on May 18, 2022. Speaking to PTI, former justice Thomas has said that the convicted accused ought to have been granted remission after they served 14 years in jail. 
Thomas said, "It is 30 years, now. He (Perarivalan) should have been released much earlier. After he served 14 years." Thomas had reminisced an event that he had written a letter to Congress President Sonia Gandhi in 2017 requesting her to write a letter to the President for remitting the sentence of Perarivalan and others. He said, "I did not make the request for Perarivalan alone. I made it for all of them. I sent the letter requesting Sonia Gandhi to consider their premature release."
"I sent a letter (to Sonia Gandhi). She did not give me a reply. I expected a reply from her, but she did not reply", Thomas added. He affirmed that no one from the convicts' families had approached him and sought his help in remitting their sentences. Thomas has drawn a comparison between Rajiv Gandhi's assassination case and Mahatma Gandhi's assassination case to support his notion why Perarivalan and others must have been released much earlier. 
Thomas said, "It (the Rajiv Gandhi case) was a rare case, where due to one bomb, several persons died. The assassin herself died. The other convicted accused, including Perarivalan, were involved in the conspiracy. Similarly in the Mahatma Gandhi assassination case, Nathuram Godse was the assassin and Gopal Godse was involved in the conspiracy. The central government released Gopal Godse after he served 14 years. The same thing could have been done in Rajiv Gandhi's assassination case. That is what I said in my letter to Sonia Gandhi." 
He highlighted that the relief which has now been granted to Perarivalan should also apply to the other convicts in the case. "Why should there be a discrimination between them", he added. On a personal note, Thomas has advised Perarivalan to get married and have a family. On May 21, 1991, the blast set off by a suicide bomber of LTTE in Sriperumbudur had killed the then Prime Minister Rajiv Gandhi, who came for a campaign, and 15 others including the bomber.
Perarivalan was arrested after the blast after he was accused of procuring batteries for the bomb. He was awarded the death penalty in 1999 and it was commuted to life in 2014. He was one of the seven convicts and in 2017, former CBI officer Thiagarajan, who inquired Perarivalan after the bombing, has revealed that he had failed to add Perarivalan's statement in his confession that he didn't know the purpose of why he bought the batteries.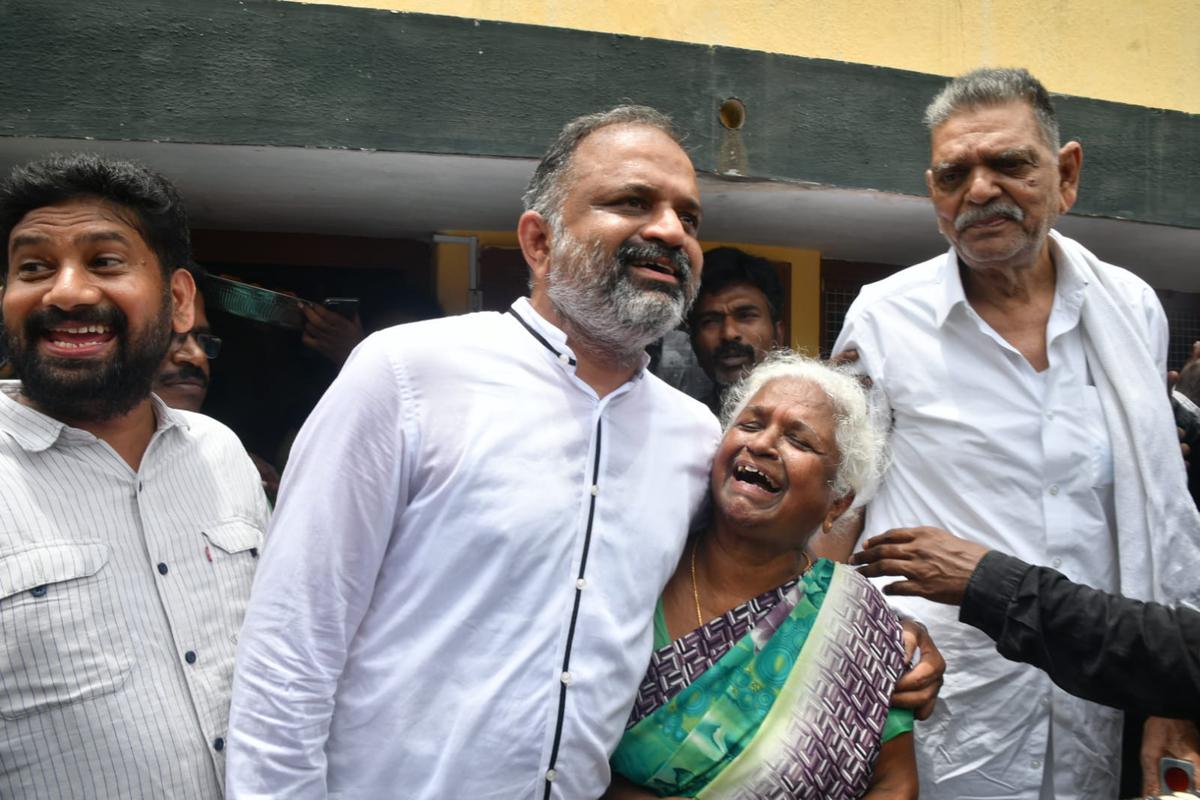 Thiagarajan had questioned Perarivalan in 1991 and recorded his statement. Two decades later, the CBI officer has admitted that he had omitted to record an important part of Perarivalan's confession. Perarivalan was imprisoned for 31 years and he was fully released on May 18, 2022, based on the verdict in which the Supreme Court has invoked Article 142 of the Constitution. 
The apex court bench, comprised of Justices L Nageswara Rao, BR Gavai, and AS Bopanna has invoked its powers under Article 142 of the Constitution and released Perarivalan, who was already on bail. The apex court was of the view that the inappropriate delay in deciding Perarivalan's early release plea by the Governor under Article 161 has warranted his release.