The anti-CAA demonstration that was rolled out in Washermenpet, Chennai has sparked the outrage and ended up with the violence between the demonstrators and the police personnel after the law enforcement agency deployed the forces to disperse the agitators, reports say.
On Friday, thousands of people including women from Muslim communities had staged protests against the controversial Citizenship Amendment Act (CAA) and National Population Register (NPR) on the evening hours in Washermenpet after the completion of their prayers at the Mosque. The demonstrations had spurred up the melee and uproar after it witnessed clashes between the protesters and the police authorities. The reports stated that some of the agitators clashed with the police personnel after the law enforcement agency had reportedly removed about 40 protesters from the spot.
The crackdown of the police department had spurred the agitation further as most of the cities across the state including Chennai, Madurai, Trichy, and Coimbatore had staged protests against the police and against what they called the deployment of excessive forces. The protesters raised slogans against the police. The Washermenpet area that witnessed the initial agitation against the CAA had seen the demonstrations against the police throughout Friday night.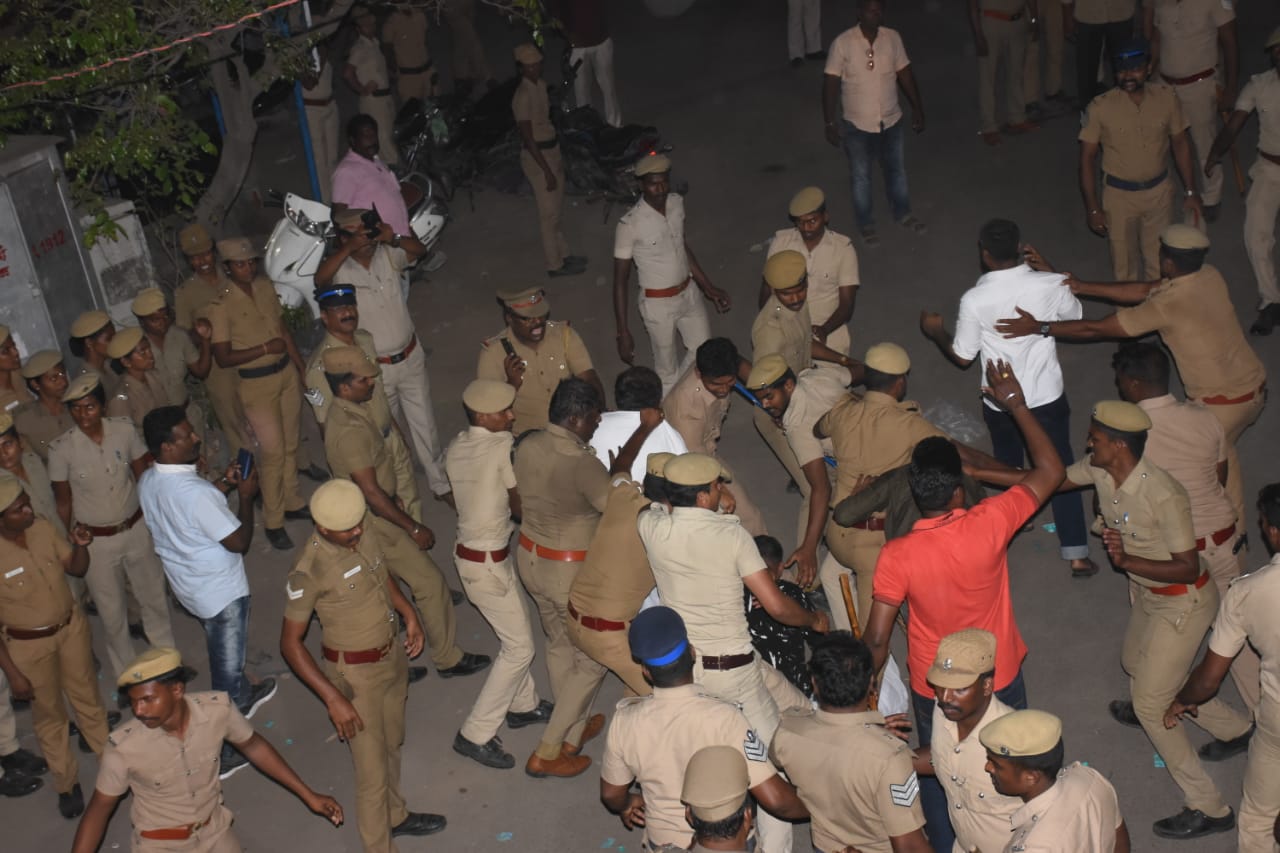 Thousands of men and women from Muslim communities took the bylanes of Thiruvottiyur High road and they condemned the police on unleashing lathi charge and crackdown against the protesters and they have strongly demanded the Center to revoke the CAA, which ignores Muslims from its boundary. The reports say that the crackdown and the clashes had injured many protestors while two women constables were hit by the stones. The incident had become widespread across the city as the visuals that came from the spot highlighted the group of policemen dragging the protesters and removing from the spot and some of the policemen can be seen beating and kicking off the people.
Along with Washermenpet, Chennai had witnessed protests at multiple places including Anna Salai, Alandur, Mylapore, Tambaram, Mannadi, and Redhills where the protesters had condemned the action of the police department. Police Commissioner of Chennai A.K.Viswanathan had held talks with the representatives of Muslim groups after which the police let about 150 protesters who were detained earlier to walk free. However, the sources have said that the demonstrations have been ongoing in Chennai. Several people including women and children took the roads to voice against the suppression of the police.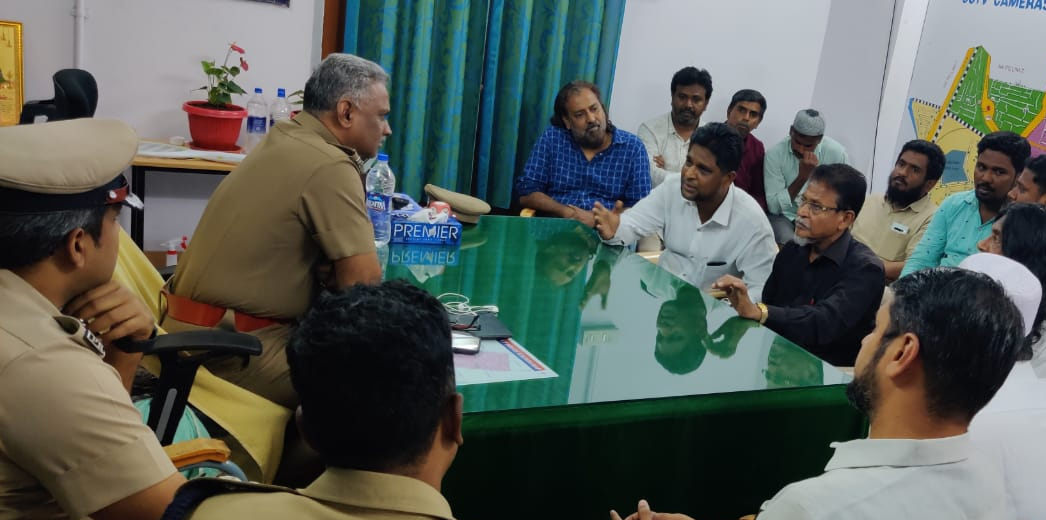 On Saturday, Police commissioner Viswanathan met with Chief Minister Edappadi Palaniswami at his residence in Greenways Road in Chennai and the commissioner has briefed about the protests and the incidents to the Chief Minister. On the other hand, the police department had strongly denied the claim that a 70-year-old Muslim man had passed away during the CAA protests. The police said that the man died due to natural causes and urged the people not to believe it.