The Indian Institute of Technology (IIT), which is rampantly known for being a prestigious educational body in the country, is witnessing back-to-back tragedies over the deaths of students at IIT Bombay and at IIT Chennai. These deaths have allegedly happened due to the caste and institutional mayhems and have sparked a voice of dissent from within the institute as the students raged against the administration. 
18-year-old Darshan Solanki was studying first-year B.Tech (Chemical) course at IIT Bombay. A native of Ahmedabad, Solanki belongs to the Scheduled Caste and it has been alleged that he faced a nightmare of caste discrimination and ostracisation. He died by suicide on the Powai campus of the IIT on Sunday - February 12 and the students' organisation of the institute on Tuesday - February 14 said that Solanki told a senior that he was facing caste bias on campus.
The Ambedkar Periyar Phule Study Circle (APPSC) said that final year student of chemical engineering Udaysingh Meena stated that Solanki was facing caste discrimination and exam-related depression. The students' body had demanded that the Scheduled Castes/Scheduled Tribes (Prevention of Atrocities) Act be invoked in the case and the IIT should conduct an independent probe with a panel that comprise of 50% SC/ST representation. 
In a statement, the APPSC said, "Darshan confided in Uday that his roommate, mentors, wing-mates were from the general category and reduced talking to him after coming to know about his rank, which is a marker for his category. The combined issue of academic pressure and caste discrimination, along with a lack of mental health and academic support might have pushed him to take such an extreme step." 
IIT Bombay's administration has rejected the charges of caste discrimination in the institute and said that there was no discrimination as per the inputs from the friends of the deceased student and urged the students to wait till police and internal probes were over. However, the APPSC had demanded IIT Bombay's Director Subhasis Chaudhuri to step down because of the denial of caste discrimination in the institute. 
The students' group had also alleged that students who are trying to bring to light the caste discrimination on the campus are being accused of harming the prestige of the institute. The APPSC has further claimed that the students were prevented from speaking at a condolence meeting organised by the administration on Monday. It has been reported that Darshan Solanki had jumped off from the seventh floor of the hostel building on Sunday and died. 
The police registered a case of accidental death and no suicide note has been found. On the other hand, Solanki spoke to his family earlier during which he told them that he was facing caste discrimination. Speaking to NDTV, Darshan Solanki's sister Jhanvi Solanki said, "When he came last month, he told me, and mom and dad, that there is caste discrimination happening there. His friends came to know that he belongs to a Scheduled Caste, so their behaviour towards him changed. They stopped talking to him, they stopped hanging out with him."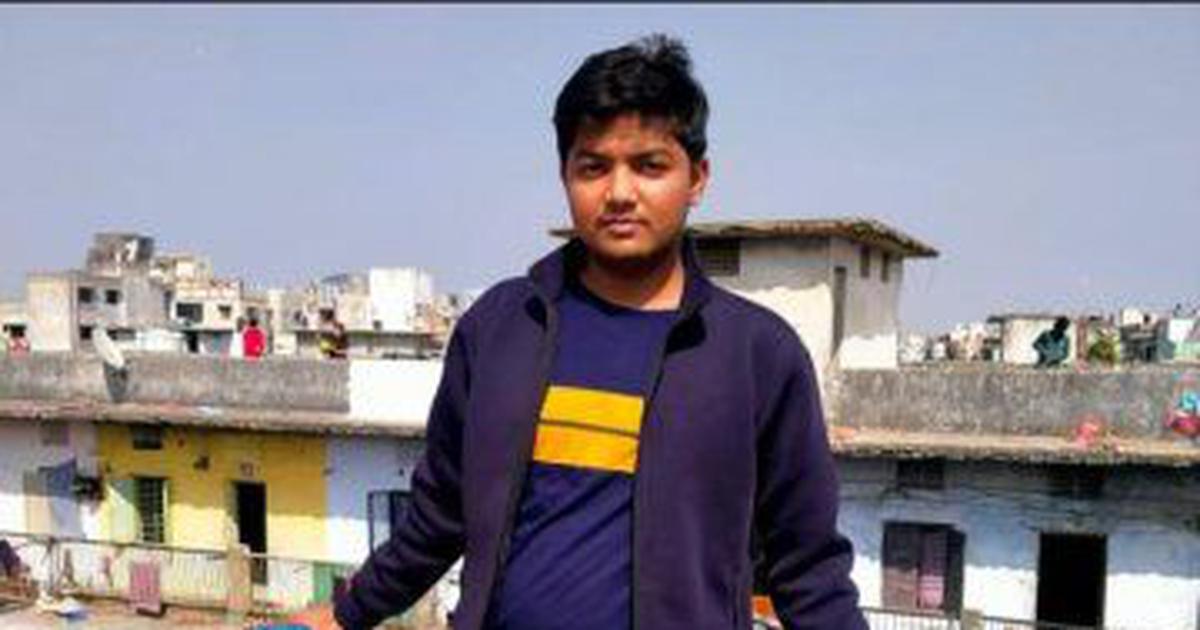 His mother Tarlikaben Solanki said that his son was in distress and he was also tortured. Darshan Solanki's aunt Divyaben said, "One month ago when he came here, he was saying that many students don't like that I am studying for free. People are jealous, they ask 'why are you studying for free while we are spending a lot of money'. Many students are jealous of me', he told me. He stopped speaking to some friends too." Darshan's sister Jhanvi said that she would petiton the police, urging them to probe the death as a case of murder. 
She told Times of India on Wednesday, "It's not suicide. This is a clear case of murder. My brother was mentally and emotionally strong." By citing that joining IIT Bombay was a dream to Darshan, Jhanvi said that after knowing that Darshan was from Scheduled Caste, the students started to ignore him and they didn't help him. "It looks like someone hit his head from behind and killed him", Jhanvi added. On Wednesday, Union Minister of State for Social Justice Ramdas Athawale visited IIT Bombay and demanded a probe into his death. 
Athawale further said that he will take efforts to facilitate financial aid to the Solanki family from Maharashtra and Gujarat governments. In another tradegy, a student of IIT Madras had died by suicide on Monday - February 13. The deceased student, 24-year-old Stephen Sunny Alappet, was a native of Maharashtra and he was found dead by hanging in his hostel room of IIT Madras. He was a second year MS student and the Kotturpuram police department has been investigating the suicide. The police have recovered a suicide note and are probing the case. In another incident, another student of IIT Madras, who was a native of Karnataka, had attempted for a suicide by consuming more tablets. He was rescued and rushed to a hospital, where he is undergoing treatment.