The Coimbatore police department had, on Wednesday, arrested more than a thousand people, including the members of the trade unions, government employees, and Two MPs for unleashing the protests in front of the Coimbatore district collectorate amidst the nation-wide strike carried out by crores of people with the demand of urging the government to revoke 'anti-labor' policies and reforms.
Two MPs are Natarajan, the Member of Parliament of Coimbatore and Subbarayan of Tirupur and they staged a protest with the trade unions as the members of the trade unions and associations had rolled out the protests as a part of the Bharat Bandh with the view of opposing the Central government's policies on labor and economy and they fiercely condemned the Center's move of privatizing the public sector unit and the reports say that the police have detained thousands after they took the roads and blocked the transportations.
In the middle of the protests, Subburayan has said that they protested against the Centre's policies and added that the trade unions had unanimously stood together in voicing against the anti-labor policies after having been realized they cant fight individually. As per the reports of the Times of India, the MP has stated that the Center had amended the labor laws that are not friendly for the labors and by citing that these laws are anti-labor and anti-democratic, Subburayan stated that around 25 crore people across the nation are taking part in the strike.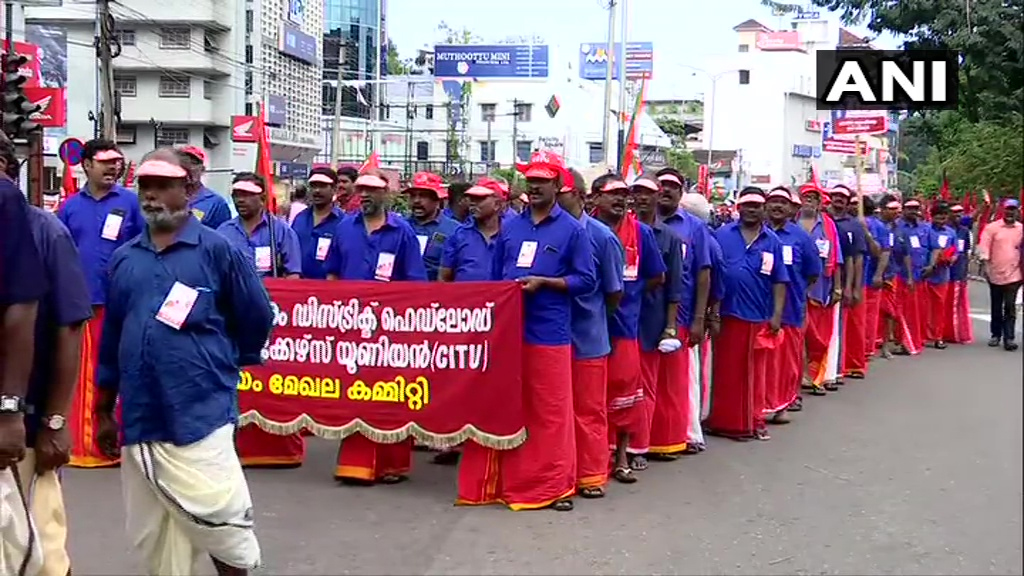 He threatened the Central government for upholding the protests if it fails to table the talks with the trade unions towards bringing labor-friendly laws. In line with the MPs, several leaders of various national and state trade unions had taken part in the strike and the association of unorganized workers in the state had said that about 4,000 of such workers aren't provided with the monthly pension of Rs 6,000 for the past six months and to survive, these workers are working in roadside shops, as tailors, cooks, and as salespeople.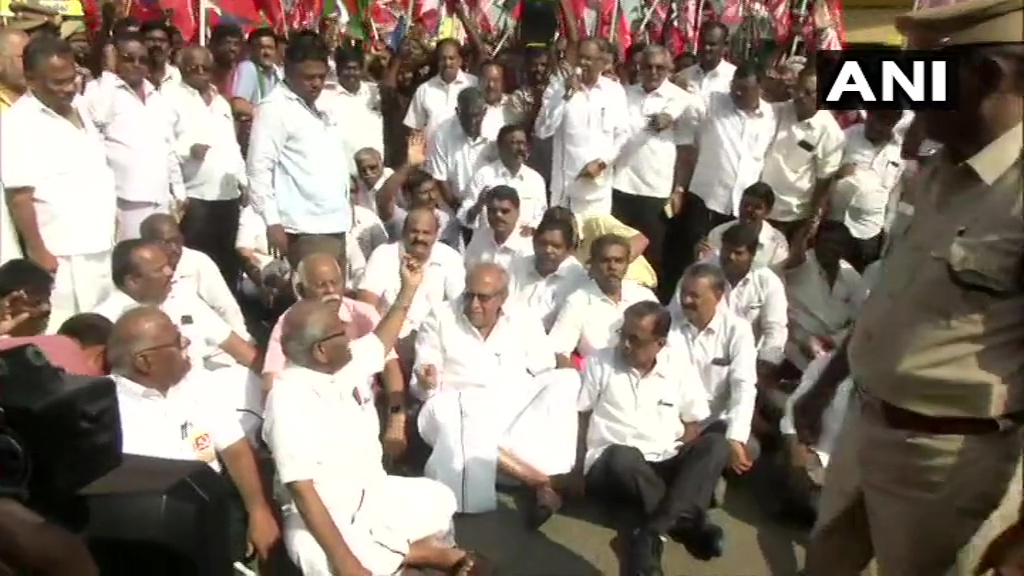 The women workers associated with Tamil Nadu Anganwadi Workers and Helpers Union have stated that they have alleged to work a whole day but the government has failed to promote them as permanent workers and they demanded the government to raise their pay from Rs 6,000 to Rs 21,000. Similarly, Tamil Nadu Post Graduate Teachers Association urged the government to increase the pension for government staff from Rs 3,000 to Rs 18,000.
Some of the demands of the trade unions are urging the Central government to annul the anti-labor reforms and to increase the minimum wage, to halt the government plans for privatizing the public sector units to revoke the controversial Citizenship Amendment Act and National Register of Citizens. 
Also read: https://www.thenewstuff.in/bharat-bandh-heres-all-you-need-know-about-nation-wide-strike