The supporters of Edappadi Palaniswami (EPS) are over the moon after he has become the party's general secretary on Tuesday - March 28, following a verdict from the Madras High Court, which certified his elevation and quashed the petitions filed by his rival O Panneerselvam (OPS).
As EPS has taken over the apex role of the party, the year-long political infight and leadership crisis in ADMK will get mitigated. EPS took charge as the General Secretary unopposed amidst a flood of commendations from the party functionaries. As his supporters see him as the party's face and force, they are celebrating his elevation across the state by exchanging sweets and smiles.
In Chennai, EPS and his league of supporters visited the memorials of ADMK stalwarts MGR and J Jayalalithaa following the high court verdict and offered their respects. Several in the EPS camp welcomed the verdict and said that justice has finally won.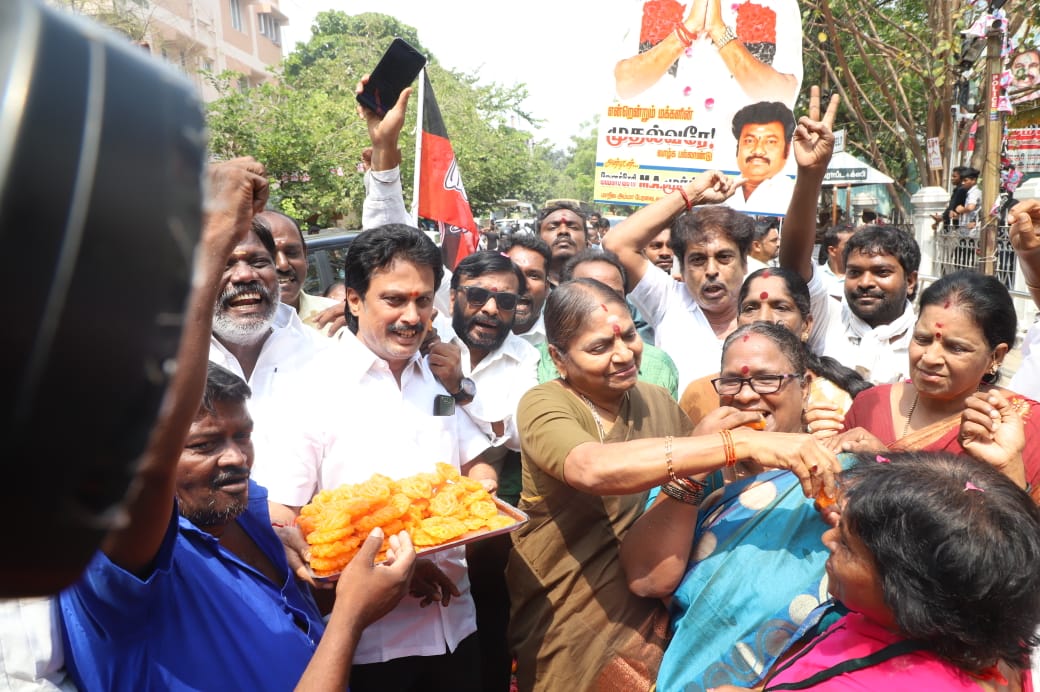 The party's headquarters in Chennai was thronged by the ADMK cadres across the state and crackers were bursted to celebrate EPS's elevation as the general secretary. Notably, supporters donned white fur hat and sunglasses to EPS to resemble ADMK's founder MGR, with the view of implying that EPS is party's new face. 
On the other hand, OPS, who is bracing up another major setback, has said that he will appeal against the high court verdict of backing EPS and rejecting his petitions. It has been reported that the appeal plea from OPS will be heard by a two-judge bench of the Madras High Court on Wednesday - March 29.