The recent ravage and vandalism which reported from the Paranur toll plaza in Chengalpattu hold testament of being the notorious toll gate by causing uncertainty and violence that unleashed between the government bus crew, passengers, and toll staff.
The aberrant and unforeseen incident happened when the government bus that was en route to Tirunelveli from Chennai approached the toll gate last Saturday. The reports say that toll gate workers Kuldeep Singh - a native of Rajasthan and Vikas Gupta - a native of Uttar Pradesh had allegedly asked the bus crew to pay the toll fare to pass the toll gate and they have demanded the payment despite the government bus transports enjoy exemption in paying the toll fare.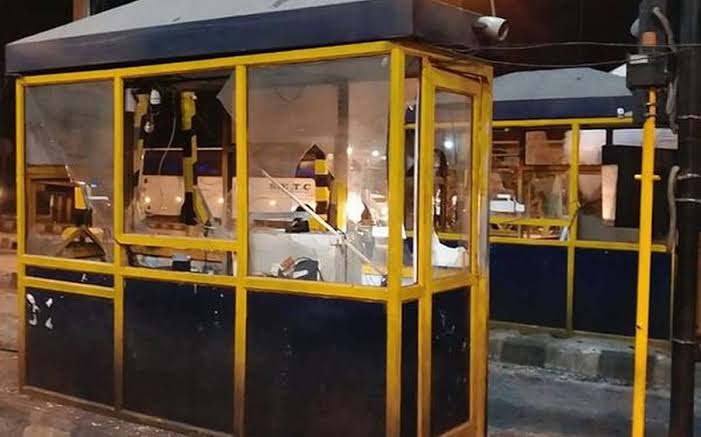 The argument between the bus driver and conductor with the toll gate staff had instigated the riots and melee and our sources say that the toll gate staff had reportedly slapped the driver for not paying the fare and after having been attacked by the toll staff, the bus driver barricaded the road by parking the bus on the highway which led to heavy traffic in the highway for more than three hours.
The Paranur toll gate is the important toll gate that connects Chennai with its outskirts and the riots had incited the passengers who were on board the other buses to jump into the fight and the incident had happened around 1.00 am and the people had devastated and vandalized the 12 toll booths and its properties and the case was filed that the rioters had embezzled about Rs 18 lakh from the toll plaza's office. After having been informed, the police officials of Chengalpattu had stormed the spot and they carried out lathi-charge following which the people dispersed from the spot. The police had arrested five people including the bus driver, conductor, and the toll plaza staff for further interrogations.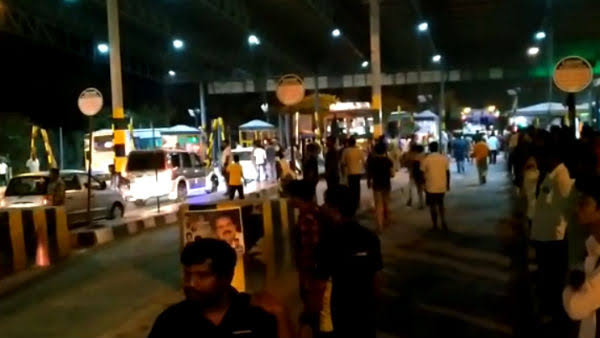 When we inquired with the local commuter, he said that the current FASTag system has been lowering the issues in the toll gate and it lets the vehicles to pass by without snailing on the road but this Paranur toll gate has been causing heavy traffic by citing the technical issues and he stated that most of the workers in the toll plaza have the habit of consuming alcohol daily and this is one of the reasons behind the violence.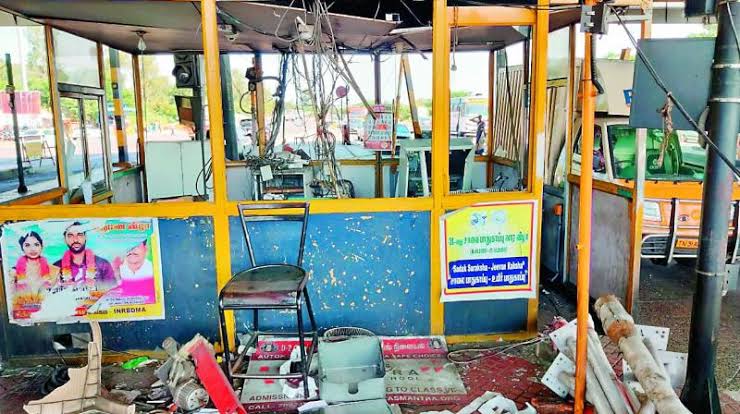 While we questioned the driver who passes the toll gate regularly, he cited that this toll gate accounts for the passage of about three vehicles to and fro daily and the workers mostly from North India as the outskirts and vicinities of Chennai have been housing about eight lakh North Indians and their population has been rising each day that shows whether North India has taken Tamil Nadu into lease.