While the entire world has been crying for the vaccine or the remedy to rescue itself from the global pandemic Coronavirus, which has now become a global threat by leaving the countries on the hands of uncertainty after the virus has claimed more than 5000 lives in a short period, the Hindu group in India has offered cow urine as medicine to contain the spread.
On Saturday, a Hindu group has organized a party to drink cow urine as the group has claimed that the cow urine would disinfect from becoming a victim for the virus. The group believes that the cow urine would cure the people as in the Hindu religion, the cow has been considered as a sacred animal and some consume cow urine with having a strong belief that it has medicinal properties.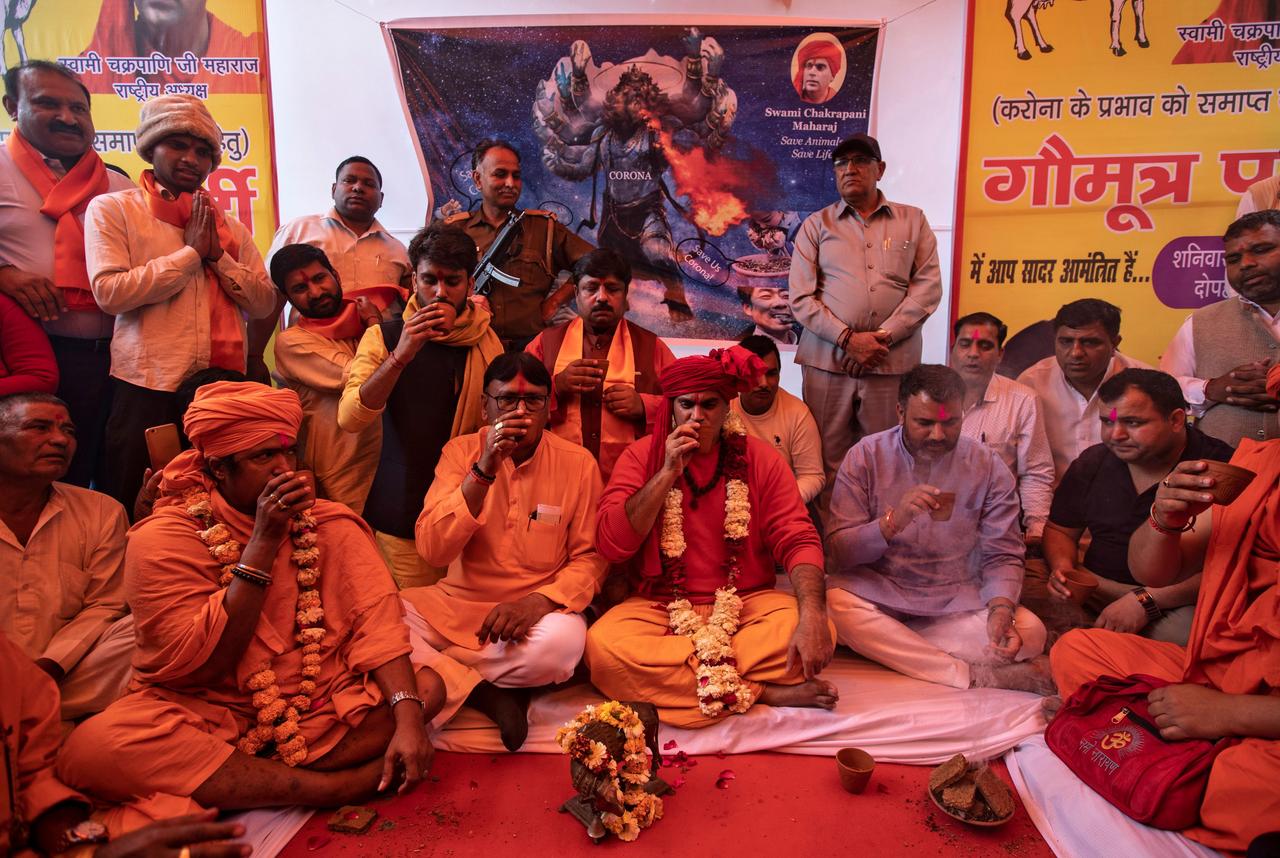 The reports say that the party was organized by the Hindu group called the Akhil Bharat Hindu Mahasabha (All India Hindu Union) at the group's headquarters in Delhi on Saturday and the party had the presence of over 200 people and the group has stated that it would roll out such parties across India in upcoming days. According to Reuters, Om Prakash, who attended the party, said that "We have been drinking cow urine for 21 years, we also take bath in cow dung. We have never felt the need to consume English medicine."
Party's Chief Chakrapani Maharaj has posed for the photographs while he kept the spoon filled with cow urine near the face of a caricature of the pandemic. Adding to the group, several leaders of the Hindu groups had recommended the use of cow urine as a medicine to cure cancer. However, some of the experts and medics had highlighted that cow urine would neither cure cancer nor it has proven to be the cure for coronavirus.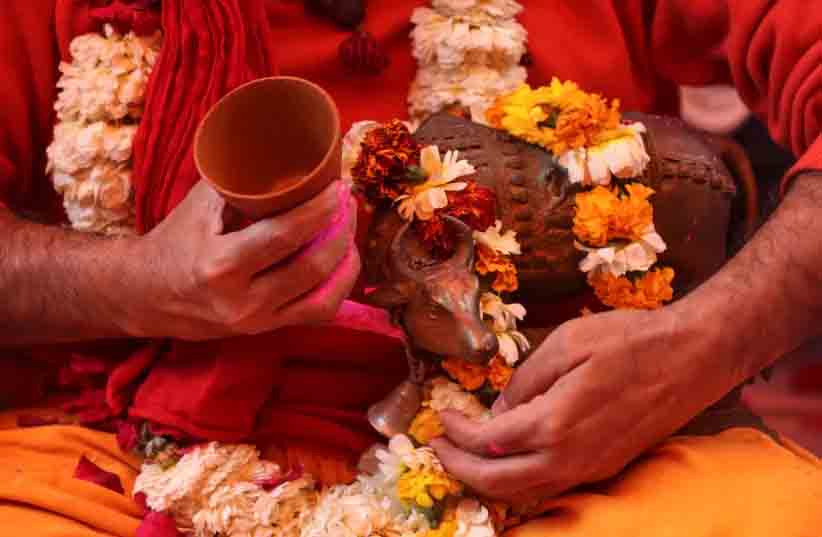 This party has come amid the world has been struggling to contain the spread of the virus. As on Saturday noon, India has recorded 85 positive cases and two deaths due to the pandemic in its territory. At the world stage, about 120 countries have reported with the positive cases and the pandemic, which has its epicenter in the Chinese city of Wuhan, has been testing the capabilities of the world to tackle such deadliest epidemics. As on Saturday, the virus has affected more than 1,37,000 people across the world and claimed more than 5000 lives with having more fatalities reported in China followed by Italy, South Korea, and Iran.
Also read: Corona outbreak: India designates the epidemic as a disaster- Here's the update!