Days after 17 Dalit people of Nadur village in Mettupalayam have died due to the wall collapsed on them in the wee hours of Monday amidst heavy rainfall, the National Commission for Scheduled castes would be camping its inquiry in the village to probe the death of the Dalits. The team of the National Commission headed by its Chairman Murugan will be touring the village on Thursday at noon along with the top police authorities of the districts as the deaths were reported with the alleged caste discrimination.
The visit of the commission comes after the Lok Sabha MP and the leader of Viduthalai Chiruthaigal Katchi D Ravikumar has, on Tuesday, urged the Union Ministry of Social Justice and Empowerment to conduct an inquiry into the deaths of Dalit people.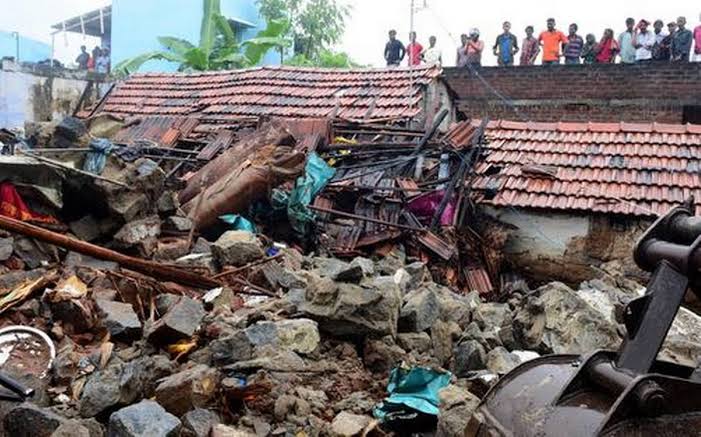 In his petition, he stated the collapsed wall as an' Untouchability' wall and accused the police department of the district to detain the activists and protestors on Monday who staged protests against the caste discrimination. By petitioning his demand to the Union Ministry, he further asked the National Commission of the Schedules Castes to stage an inquiry to have an independent inquiry.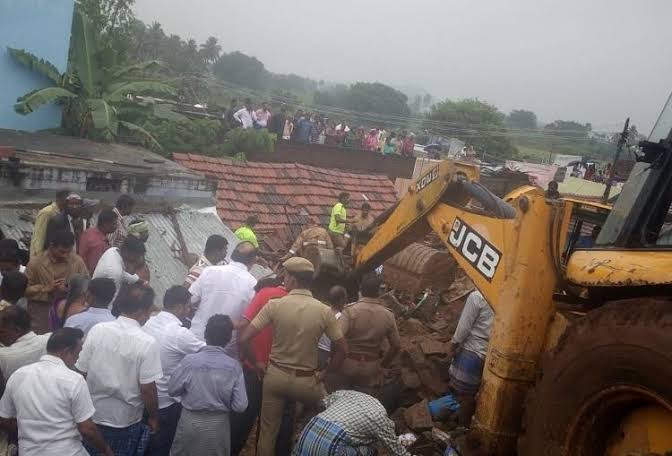 The protestors who organized the short unrest in the government hospital with their demands of delivering justice to the victims, providing more compensation and a government job for the family of the victims and detaining the landlord who cemented the 20 feet wall, has claimed the incident as caste discrimination which has been on a flagrant rise in the state. The reports say that about 300 Dalit families have been sheltering in the village in Mettupalayam and Sivasubramanian, a textile shop owner and the accused in the case, had allegedly bricked the compound wall from eight feet to twenty feet eight years ago by demeaning the voices and concerns raised by the Dalit families, that has now collapsed and killed Dalit people.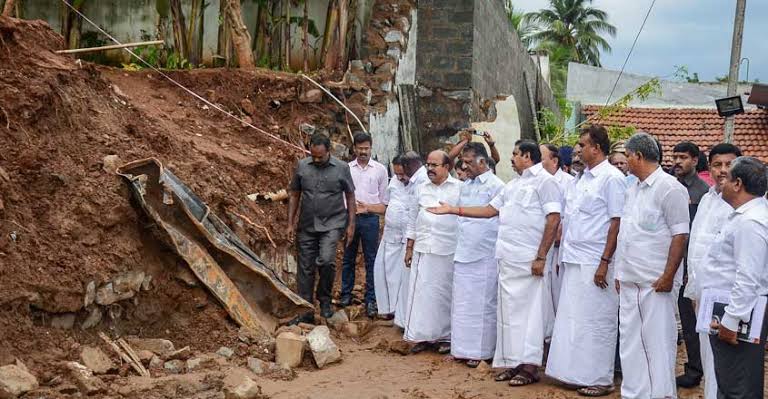 On Tuesday, the state Chief Minister Edappadi Palaniswami and the Deputy Chief Minister Pannerselvam had visited the village along with the senior ministers where, after solacing the families of the victims, the Chief Minister announced an exgratia of Rs 10 lakh for each victim and a government job for one family member in each family of the deceased. While countering the protests in the government hospital, the police department on Tuesday had arrested the accused landlord Sivasubramanian, who reportedly built the wall.
Also read: Rainfall in Tamil Nadu - Death toll increases, so do the uproar!