Chief Minister of Tamil Nadu Edapaddi Palaniswami has, on Monday, provided ex gratia of Rs 1 crore to the family of the slain cop Wilson, as announced earlier, in the secretariat, nearly four days after Special Sub Inspector was reportedly shot and stabbed by two assailants while he was on duty at the Kaliyakkavilai checkpoint in Kanyakumari district that borders with Kerala.
Amidst the shocking developments during the investigations, the Tamil Nadu government assured a solatium and a government job for one of the members in the deceased cop's family following which Wilson's widowed wife and their two daughters had met the Chief Minister and received a cheque for Rs 1 crore and the meet had the presence of Tamil Nadu's Chief Secretary, Tamil Nadu DGP, and Kanyakumari district collector.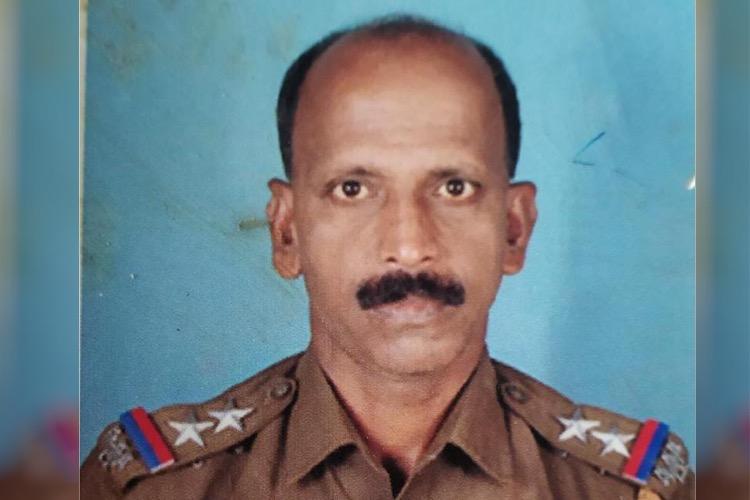 While addressing the reporters, Wilson's wife Angel Mary has expressed her hope that no police officer on duty should die the way her husband died and added that the Chief Minister had assured the family with stern and strict action against the perpetrators.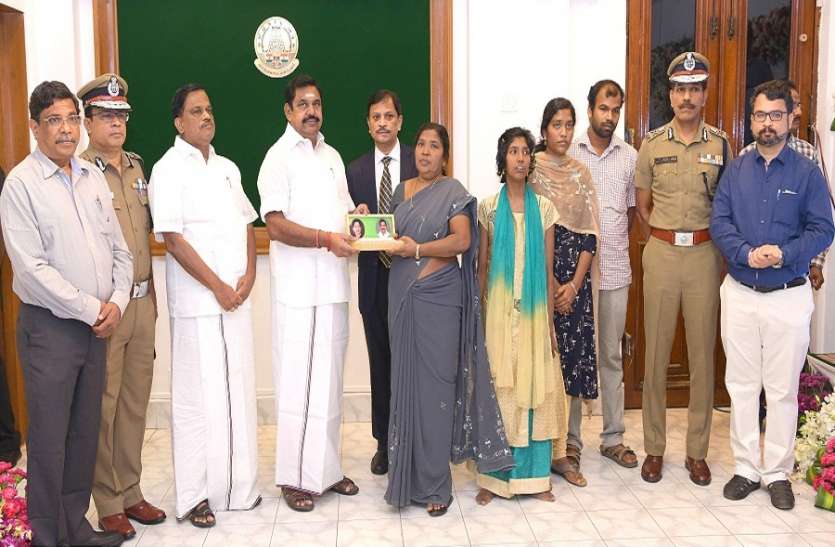 The reports say that the state government has guaranteed a government job for Wilson's elder daughter and according to the Times of India, sitting MLA of Kolachal Prince has stated the killing as a planned murder and urged the government to conduct the fullest probe into the murder and the people who instigated the crime.
On Wednesday night, Wilson, who was the special sub-inspector of Marthandam, Tamil Nadu was shot dead by the gunmen, while he was on the duty near the Padathalamoodu check post near Kaliyakkavilai in Kanyakumari district and he was sustained with severe injuries and he was taken to the government hospital in Kuzhithurai where the doctors declared that he was brought dead.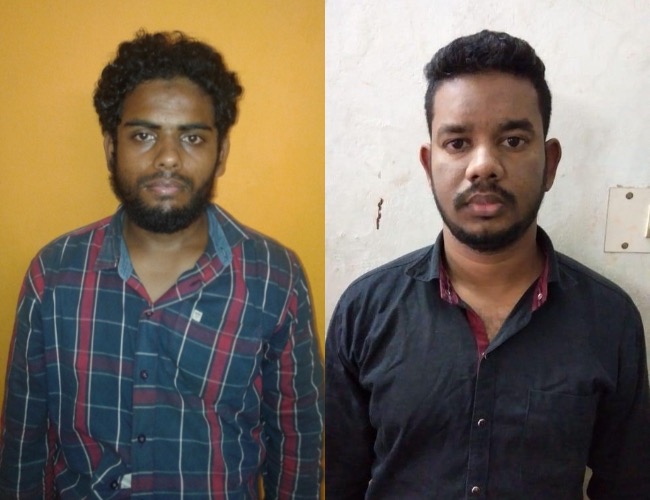 After the police departments of both Tamil Nadu and Kerala had rolled out the extensive probe to detain the assailants at large, they have been able to arrest about six men with the connection to the murder in Tamil Nadu -Kerala border on Sunday. The reports have stated that they were detained by the Thenmala police department in Kollam, Kerala following which they have been handed over to the Q branch police department of Tamil Nadu for further interrogations. The police department has cited that the detained men have strongly been suspected to have close links with the two main suspects Abdul Shameem and Thoufeek, who assassinated Wilson with the view of retaliating the Tamil Nadu police for arresting six members of the terror outfit in last week.
Also read: https://www.thenewstuff.in/death-tn-cop-chief-minister-assures-job-and-exgratia-family