In the middle of the growing communal violence in Delhi that has been getting advanced despite the deployment of the tight security mechanisms, the Congress delegation led by Sonia Gandhi has on Thursday met Indian President Ram Nath Kovind and tabled the memorandum about the Delhi violence.
Congress delegation was comprised of senior Congress leaders including former Prime Minister Manmohan Singh, former Union Ministers P Chidambaram, AK Antony, Anand Sharma and leaders Ghulam Nabi Azad, Ahmed Patel, KC Venugopal, Mallikarjun Kharge, and Randeep Surjewala and they met with the President in Rashtrapati Bhavan and appealed him to preserve the rights of the citizens.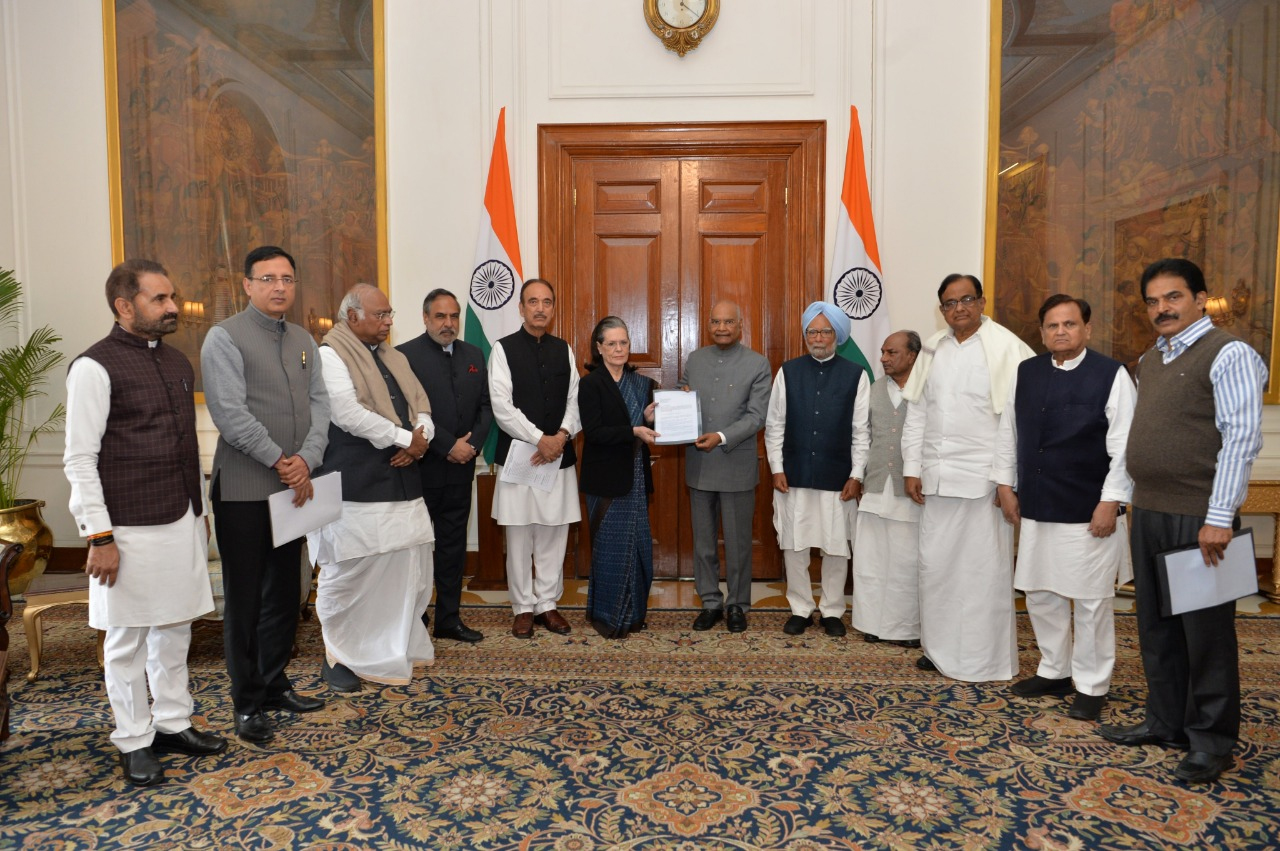 The reports say that the Congress party called the President to ensure the life, liberty, and property of the citizens are preserved. The Congress leaders also pressed the President to remove Home Minister Amit Shah for his abdication of duty and inability to restrain the violence in Delhi.
While addressing the reporters after meeting the President, Former Prime Minister Manmohan Singh has said that "We called upon his excellency the President of India to suggest to him that what has happened in the last four days in the national capital of India is a matter of grave concern and also a matter of national shame. At least 34 people have died and more than 200 have been injured and its a reflection on the total failure of the Central government to control the situation".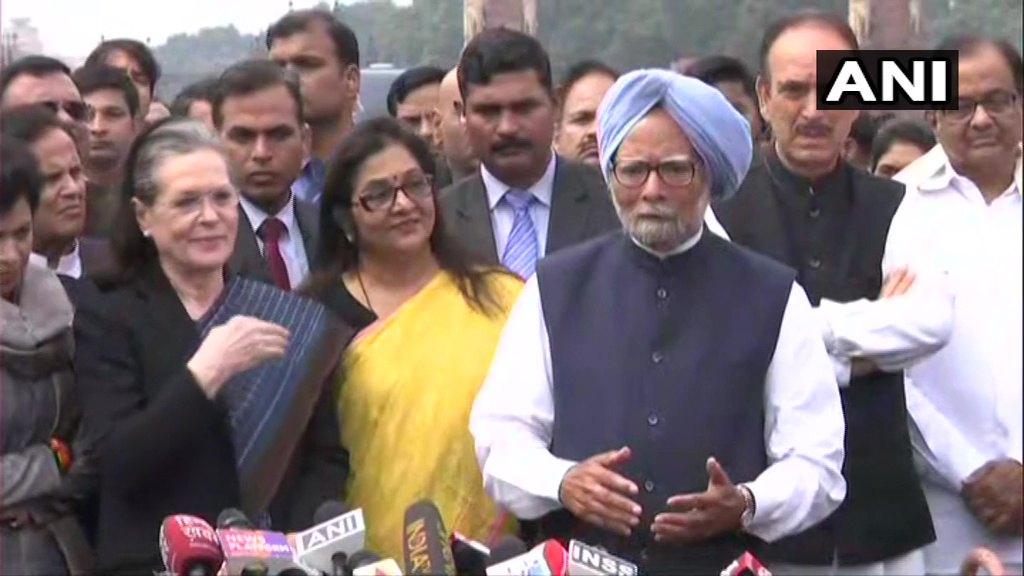 Dr. Singh further stated that " We requested the President to use his power to call upon the Central government to protect and preserve the raj dharma so that the citizens of this country and this national capital are assured of peace, tranquility, and justice". Earlier, Congress Interim President Sonia Gandhi has slammed the Center and the Kejriwal government for being mute spectators of the violence. 
The violence has been heating up despite the deployment of the armed forces, paramilitary troops and Delhi police personnel and most of the shops and schools were closed in the violence-hit regions and the police and troops have been rolling out the flag march directing the residents not to come out of their homes. The rioters had reportedly vandalized and torched fire on the shops, holy sites, and vehicles. On Tuesday, the Central government has deputed National Security Adviser Ajit Doval to Delhi as an in-charge to bring the city under control. He has toured the violence-hit regions and reviewed the security apparatus in place. Prime Minister Narendra Modi has called the people to maintain peace and harmony. As on Thursday noon, the death toll has raised to 35.