Hours after witnessing the arrest and release of DMK's Rajya Sabha MP R S Bharathi, party's President and Tamil Nadu Opposition Leader M K Stalin announced that the party would be convening a virtual meeting with the MPs, MLAs, and district secretaries on Sunday. 
According to the reports, the virtual meeting will be discussing the state government's approach towards the opposition party on filing false cases against the party members and the arrests carried out by the police department under the incitement of the Chief Minister and other state ministers. The announcement of the meeting has come in the sequel of the arrest of DMK leader R S Bharathi. 
The Chennai police had arrested the DMK leader on Saturday morning with accord to the complaint filed against him for reportedly making offensive and derogatory statements against the judges and Dalits while he was speaking at the event that held on February 15th at the DMK's Youth Wing Headquarters in Chennai.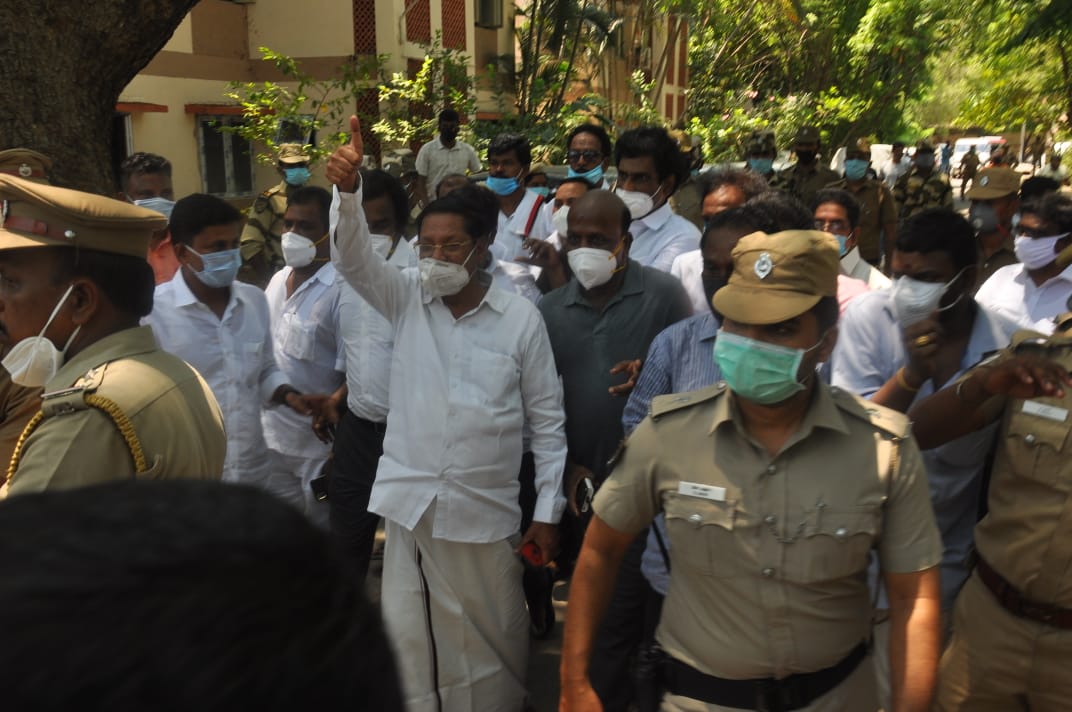 The complaint was filed against him by the Chief of Adi Tamilar Makkal Katchi and as per the complaint, the city's police department has arrested the DMK leader from his residence in Alandur, Chennai and an FIR had been lodged against Bharathi under the grounds of the Scheduled Caste/Scheduled Tribes (Prevention of Atrocities) Act.
Bharathi had then produced before Justice Selvakumar of Egmore court and after the hearing, the Justice had given the DMK leader with the interim bail and barred the police department to arrest the leader till June 1st. By condemning the arrest, DMK President Stalin said that the Chief Minister has ordered the arrest to divert his government's failure on handling the COVID-19 crisis.
Stalin has now called on the meeting with the MPs, MLAs, and party secretaries which has been scheduled virtually on Sunday morning. However, while addressing the reporters in Salem, Tamil Nadu Chief Minister Edappadi Palaniswami has denied Stalin's allegations and claimed that the government had no role to play in the arrest of R S Bharathi and the action was taken legitimately.
Also read: DMK MP RS Bharathi was given interim bail: What's behind the arrest? Here's the update