For the first time in its history, the Indian Supreme Court on Friday live-streamed the proceedings and rulings of outgoing Chief Justice NV Ramana's bench on his last working day. The live-streaming also had the event of advocates speaking about Ramana's service in the top court. The session was telecast on the Government of India's webcast video portal and the citizens had a prospect to spectacle the chamber of Chief Justice and its ambience.
It has been spelt as a phenomenal moment in Indian judicial history and the live-streaming has happened for the first time since the 2018 verdict which granted approval for live-streaming. As per the custom, NV Ramana shared the bench with the incoming Chief Justice of India Udhay Umesh Lalit on his last working day. The other judge who shared the bench with Chief Justice was Justice Hima Kohli. 
Earlier, the Supreme Court issued a notice concerning the live-streaming session. It has said, "Please take notice that on the eve of laying down the office of the Hon'ble Chief Justice of India, the proceedings of the Hon'ble Chief Justice' Court i.e., Ceremonial Bench on August 26, 2022, 10.30 am onwards shall be live-streamed through the NIC Webcast portal." By sharing the link, the notice further said, "The above link can also be accessed from the website of the Supreme Court of India."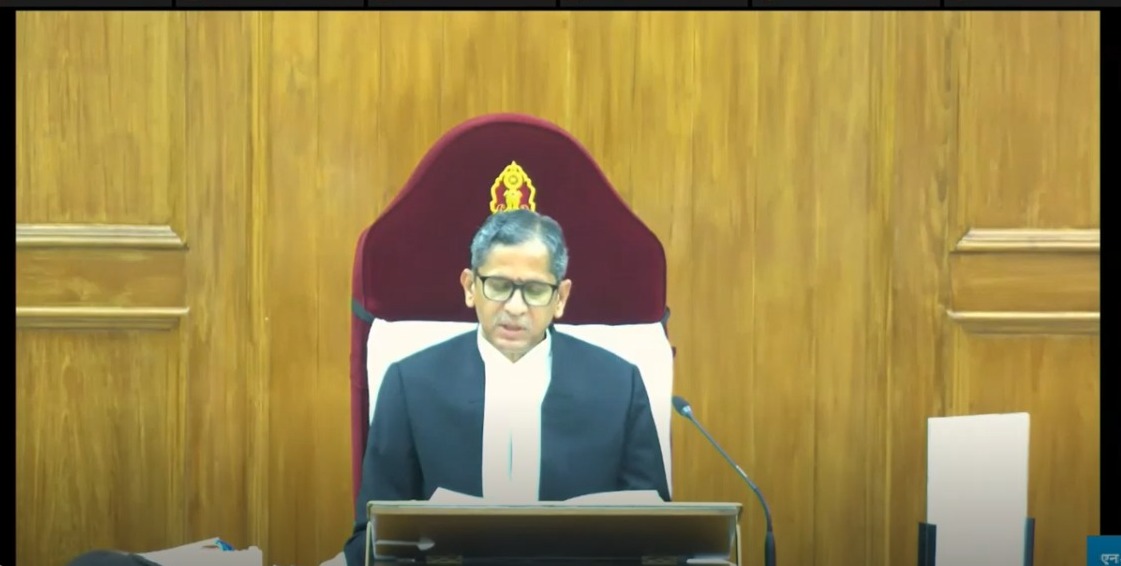 The apex court in 2018 allowed live streaming of court proceedings of cases of constitutional and national importance, saying this openness was like 'sunlight' which is the best disinfectant. It has said that as a pilot project, only a specified category of cases which are of constitutional or national importance and are being argued before a constitutional bench, should be live streamed.
Attorney General KK Venugopal had earlier suggested that live streaming of important cases in the Chief Justice's court can be started on a pilot basis. The Attorney General had said that the process can be adopted in other courtrooms depending on the success of the pilot project. It is pertinent to note that several High Courts in the country such as Karnataka, Gujarat, and Odisha are live-streaming the hearings on their respective official YouTube pages.