Amid the ongoing protests against the controversial Citizenship Amendment Act (CAA), National Register of Citizens (NRC), and National Population Register (NPR) in Tamil Nadu that have been urging the state government to adopt the resolutions against these three policies what the opposition criticized as BJP's Hindutva propaganda, Tamil Nadu state minister RB Udhayakumar has on Thursday asserted that the process of NPR in Tamil Nadu has been halted.
While speaking to reporters, State Revenue Minister Udhayakumar has stated that the state assembly can't adopt any resolution against the act that was passed in both houses of the Parliament. He added that passing such resolution would be unconstitutional. While NPR was largely condemned for carrying controversial questions, the minister said that the people are not required to submit any documents during the process of NPR and by stating that the Central government hasn't responded for the questions raised by Tamil Nadu government, the minister divulged that the process has been halted in the state.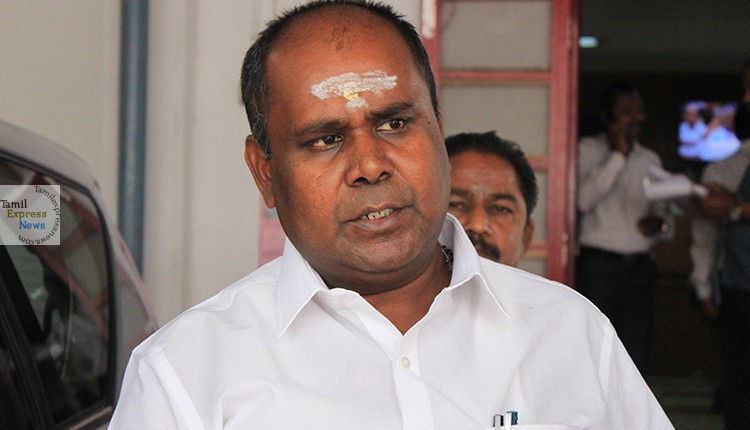 Last month, the state government of Tamil Nadu has addressed the Central government asking the Center to avoid collecting the details like date of birth of mother and father, mother tongue, place of birth of mother and father, Aadhaar, Mobile and Voter ID numbers while acquiring the credentials from the people for the National Population Register. The critics alleged that by having these questions, this edition of NPR would plant the seed for the implementation of the nationwide National Register of Citizens (NRC), which, the Center claimed, would aid to locate the illegal migrants residing in the country.
The Minister stated that the Central government is yet to respond to the state government due to which the state had halted the process from getting implemented. According to the reports, the NPR has been scheduled to get implemented on April 1st, 2020 in the state and the minister assertion has come at the high time when the state of Tamil Nadu - particularly Chennai has been hosting fierce protests in Washermenpet from the Muslim communities since February 14th with the demand of repealing the act and implementation of the registers and adding to that, the state opposition parties have been uring the ADMK government to adopt the resolution against these policies in assembly. However, the ADMK government has on Wednesday pressed its stand that it can't pass anti-CAA resolution as the act has already been passed in the Parliament.