When Edappadi Palaniswami (EPS) is moving closer to get elected as ADMK's general secretary, his rival in the party's political infight O Panneerselvam (OPS) have staunchly slammed the former over the general secretary election, which will be held on March 26. The date for the election was announced on Friday and on Saturday - March 18, EPS has filed his nomination papers. 
Amidst a high drama that was rolled out by the EPS faction over the election, OPS, with his faction, held a press conference during which he burst out against EPS and called the general secretary election a sham. He further likened the election to 'pick-pocket'. While addressing the reporters, OPS claimed the election as a childish act and urged his supporters not to get aback by the events happening in ADMK. 
Veteran politician and supporter of OPS, Panruti Ramachandran slammed the election and said that it is an act that would degrade ADMK's honour. By quoting the recently-held Erode East bypoll where ADMK had lost, the OPS faction said it had withdrawn its candidate from the bypoll and wanted to campaign for the party's two leaves symbol for its well-being amidst making several sacrifices.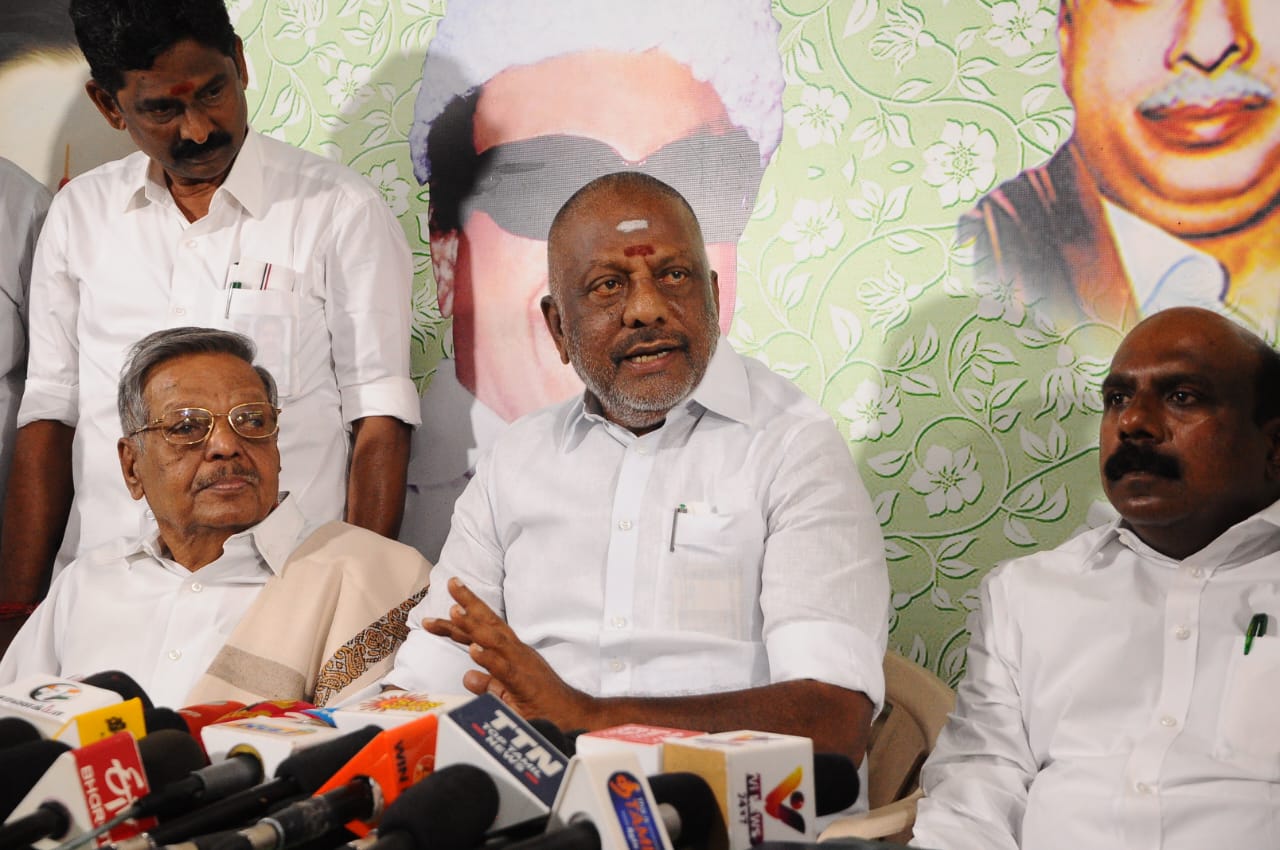 By citing the debacle faced by ADMK under EPS in the bypoll, the OPS camp said that the result of the Erode East bypoll had reflected people's response towards EPS taking over the command of the party. OPS stated that a large meeting would be held in Trichy in the second week of April, after which he would meet supporters from all the districts. 
The OPS faction has also approached to the Madras High Court to curb the general secretary election of the party. As the 2024 Lok Sabha poll is just a year away, both the leaders of ADMK are in a supreme battle to win the apex control of the party. Earlier, OPS has divulged that he is ready to meet estranged ADMK leader VK Sasikala and AMMK's chief TTV Dhinakaran as EPS is moving forward to take over the reign.
Must-read: Fresh tussle in ADMK: EPS files nomination for General Secretary and OPS pulls judiciary to the table!