The students of Indian Institute of Technology Madras, with the motive of demanding justice for their co-student Fathima Latheef who committed suicide in the premises, have united together and constituted a Joint Action Committee to expedite the investigations into the mysterious death of the student, to urge the institute to install internal probe against the alleged professors and to ensure that no other student would be going through incitements to commit suicide.
The reports say that the students have collectively formed the committee after meeting the Director of the Institute Bhaskar Ramamurthi on Thursday.  While the committee is yet to release the agenda, the students had stated that the committee has been set up with the motive of taking Fathima's case forward and to urge the management to address the issues faced by the students before they drive themselves to commit suicide.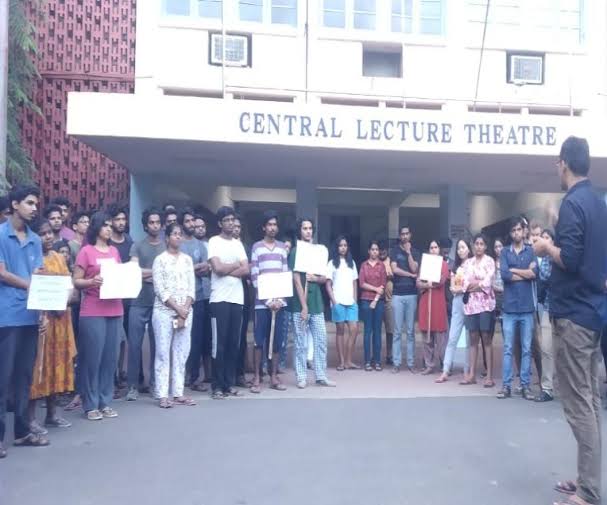 Demanding an internal probe into the death has been one of the fierce demands from the students despite the refusals from the management and some of the students said that the management is not ready for an internal probe by citing the investigation of the special team of Central Crime Branch and but the students have seemed to be a stronghold on their notion of demanding internal probe by the management on the suicidal deaths and on the allegations of casteism and Islamophobia that had incited Fathima to commit suicide.
Adding to the line of controversy, the management of IIT Madras had proposed to install 'anti-suicide' fans in the premises where this mechanism is believed to bring the fan down after the device detects that the fan carries a weight of over 40 kilograms and on one hand, the institute claims that installations of such mechanisms prevent the suicides, on the other hand, the students blame the institute on failing to address the real and long-standing issues of the students.
On November 9th, Fathima Latheef, a native of Kerala who was pursuing her first-year postgraduate course in Humanities and Social Services had allegedly committed suicide in the premises of the institute and while it was initially told that she could have hanged herself by citing low marks in the examinations, her suicide note that was in her mobile phone had revealed that she could have been harassed by her department and by the professors. After visiting the premises and reviewing the investigations, the Chennai city police commissioner on last week transferred the probe to the Central Crime Branch.