Parvati Nair is a girl of dreams and a delight to talk to. She is the winner of "Miss Karnataka" and "Miss Navy Queen" awards even before entering into the film industry and she has featured in the "Most desirable women" list several times. The South Indian actress who has got the opportunity to share screen space with some big names like Kamal Haasan, Mohanlal, and Ajith Kumar very early in her career has plenty of followers in South India. Her roles in Uttama Villain, Nimir, and Neerali are notable while her performances in Story Kathe, Yennai Arindhaal, and Vascodigama have earned her huge praises. As a multi-talented actress, she is also known for her TEDx talks and 'Vella Raja' web series in Amazon Prime.
Over to the gorgeous and sensible Parvati...
1. Imagine you are facing the entire South Indian audience in front of you. How would you introduce yourself?
Am 'The Parvati', who is here to make a change, being the change. There is so much that I have learnt as an actor though this was not my ambition as I grew up. But I got more passionately driven after coming into this. I would want to grow so much and wish so much good for the industry. I am waiting for that time when the Indian cinema is going to be so significant in the world's eyes, say an Indian film bagging the Oscars, and I would want to be part of that change. I dream to be an actor who is not just an actor in the regular cinema but also the one who's going to make a difference to the whole of Indian cinema.
2. How are your quarantine days?
My quarantine days are going fine. Of course, I miss the sun, I miss being outdoors, miss the freedom to breathe fresh air, go shopping and so on. Particularly, I miss traveling. It's more like a passion for me. I have been traveling literally from the time I was in my mom's womb. For a person who has been constantly traveling, this is really difficult to be stuck in a place. But I try to see the other side that the air is fresh, animals are happier, plants are growing better, pollution levels have gone down so much. I feel happy about all this. On the contrary, I have been spending a lot of time with mobile apps which I wish to reduce. Overall, it's not boring as I have a lot of time to experiment and learn new things like cooking different dishes and getting to know different aspects of the internet world.
3. What is your best learning from Kamal Haasan while shooting for 'Uttama Villain'?
Kamal sir is one of the best writers I have ever come across. He can bring out the best in you. Playing that teenage girl role in 'Uttama Villain' is one of my favorite roles in my career so far. I was able to give my best and am very proud of this role compared to other films where I played the lead role. It is because of Kamal sir's knowledge and experience in acting that I could get trained that way and act naturally. It will remain my favorite though not many people remember my role in this movie compared to my other films which were bigger hits.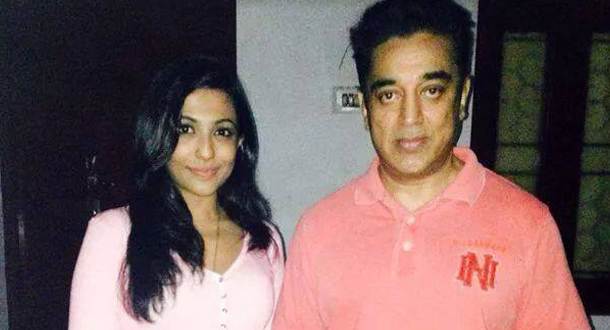 4. How do you want people to know you after 30 years?
In the film industry, I want to be a part of some seriously good changes. I am always ready for experiments. As a person, I want to be remembered as someone who has done something positive to the world. It is going to happen very soon. I know I am going to be way beyond just being an actor. I want to be remembered for a lot of good things and I strive to achieve that.
5. Say something about Ajith that we don't know before.
People know so much about Ajith sir. But if you ask me, whatever I came to know about him on the sets of 'Yennai Arindhaal' was new. He gives so much respect for everyone on the sets and goes out of his way to bring smiles. If he is shooting in a place where he doesn't have people surrounding him, he feels so free to sit on the footpath and share peanuts with you. I didn't know a big superstar can be like this. He is the biggest star I have worked with in the current generation. He surprised me one day with a photo we both took on the sets, which he later laminated and gave me, which is adorable. It's an unforgettable memory. He shared a lot of things to me about life which I am realizing now. He is a great mentor, co-actor, and a lovely human being.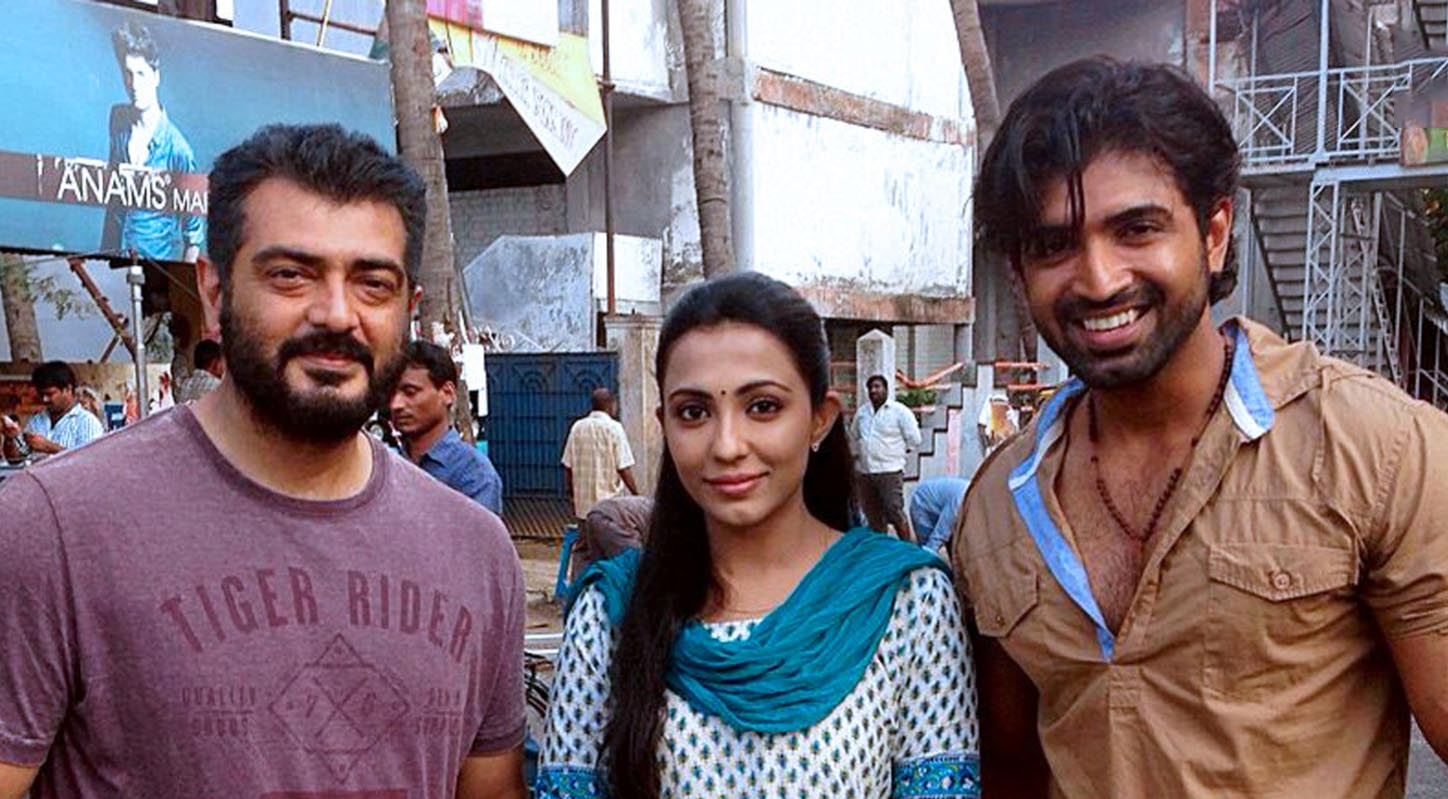 6. You met Salman Khan at a recent event and interacted with him. What was going through your mind?
Meeting Salman sir was a big surprise. The same production house I am working with was releasing one of Salman's films in Tamil. It was a great opportunity to meet him though for a few minutes. He was really sweet. I thought only I was tensed but he seemed equally shy and had the same reaction as me, which was surprising. It was a very lovely meeting. He wished me for my film and I wished him for his. He still looks handsome as he was 20 years back. It was great to meet and be wished by someone who's looked upon and admired by the whole country.
7. Any role that you feel you have missed?
There are many such roles I feel I have missed in Tamil, Malayalam, and Kannada. But I don't want to talk about it because I think all actors during their careers miss out on a lot of films. If we are deserving, we will get more amazing films to make up for it.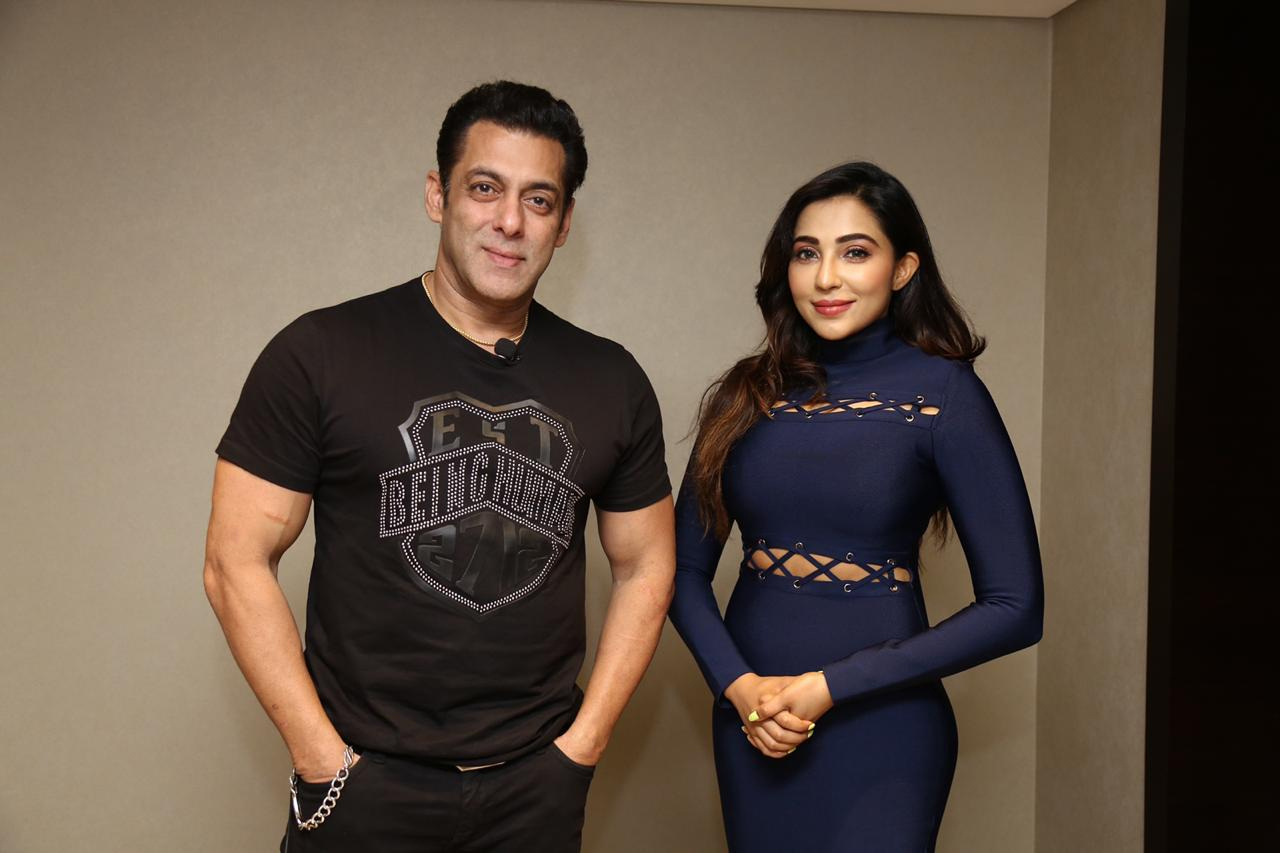 8. Who is Parvati outside the cinema?
A very simple, humble, and honest person with a little bit of anger on the tip of the nose. With no diplomacy and no mask, I am bluntly honest. Selfless to the people who love me. I am the giving type for those who really deserve. I am more sharper than I look. More intelligent beyond display. A simple human being with big dreams. Family matters the most to me and everything else is secondary. I believe in the quality of gratitude. I go out of my way for those who stand by me. Except for that anger which I show when things are going out of control, I think I am a very calm and composed girl. I am in the 'making' process right now and I still have a long way to go before Parvati becomes Parvati. 
9. Three best moments in your career?
Felt great when I got a call from Kamal sir's office for 'Uttama Villain' audition before getting selected. It was a shock because by then, I didn't have a manager to refer me and I had no clue how they got my contact. When I got the Best debut actress award from SIIMA for my Kannada film, it was an unforgettable moment. Another great moment was when Ajith sir gave me that laminated picture as a gift because no other co-actor had given me something so adorable like that. 
Good luck for all your incredible dreams to come true, Parvati.