One of the reputed and oldest Hindu temples of Tamil Nadu, Thanjai Peruvudaiyar temple has been going through the linguistic battles on the grounds of performing consecrations. The sources have been divulging the aberrant developments on the corridors of thousand- year old temple that was architected and built by Raja Raja Cholan, one of the strongest emperors of the Chola Dynasty.
The sources have stated that the Tamils have been ought to witness the situation of protesting to uphold their language at the Tamil temple as the Peruvudaiyar temple, which is located in Thanjavur district of Tamil Nadu has been preparing for its consecrations that would be carried out in Sanskrit and such controversy is neither new nor would be the last for the temple as it carries the centuries-old history of how the consecrations have been performed and as the ritual nears, it has spurred the controversy for yet another time.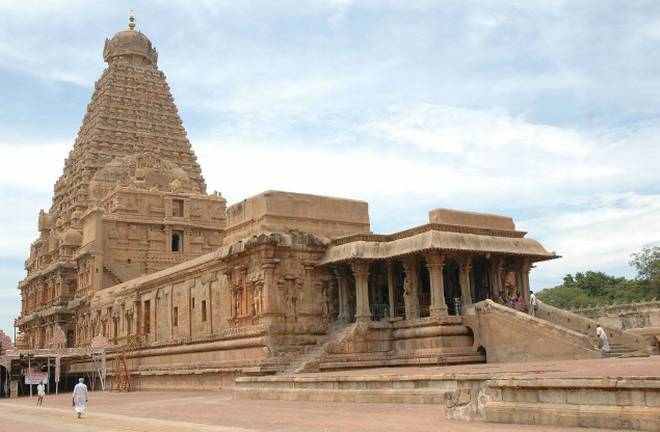 Dozens of Tamil outfits and movements have been staging protests with the view of demanding not to conduct the consecration in Sanskrit which is against Tamil rituals but despite the protests, the government has been rolling out the preparations to hold the consecration in Sanskrit. On January 22nd, Thanjavur district had hosted a convention that was organized by Tamil outfits and they collectively appealed to the state government to conduct consecration in the Tamil language as it holds the power and strength of creating vibration on the human body and human lives. 
The convention was headed by Maniarasan and it had unanimously adopted scores of resolutions including to urge the government to uphold Tamil in consecrations and the state government of Tamil Nadu must take the control of around 88 temples including Peruvudaiyar temple in the state that had a native of Maharashtra as a permanent trustee and appealed to the government to renovate the Tamil names and origins of Tamil gods who have been named with Sanskrit language.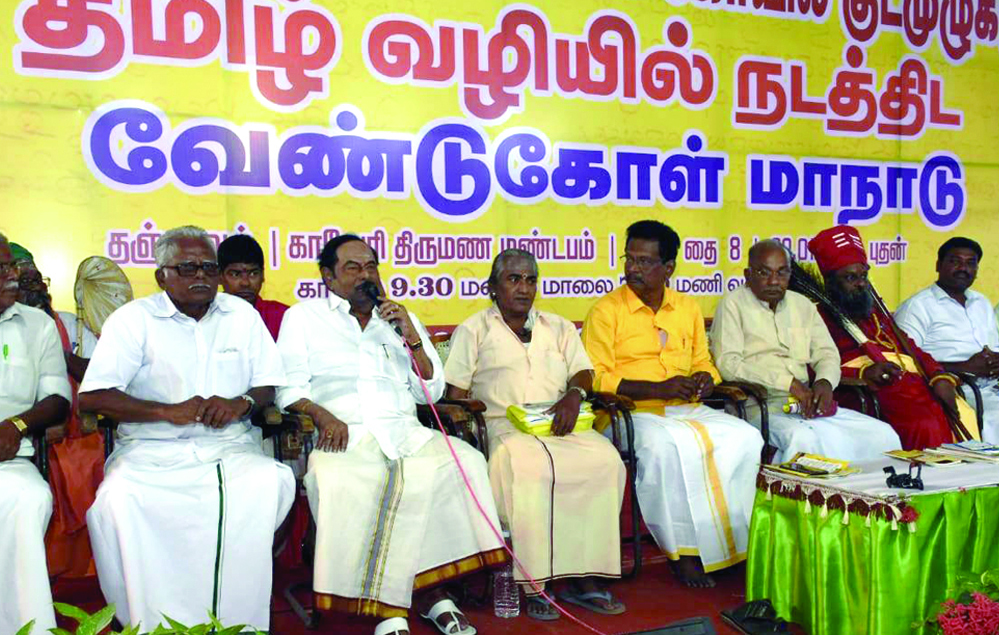 The convention had also adopted the resolution through which it demanded the state government to recruit about 230 students who had trained as a priest and asked the government to provide the financial aid for such students until they have been employed. While speaking at the convention, Advocate Nalladurai stated that the consecration must take place in Tamil as Raja Raja Cholan adds a pride of being a Tamilian. Maniarasan has made the concluding statement in which he accused that refusing to uphold the Tamil language in the Tamil temple is an ethnic suppression and called on the people to throw off the other languages.
He revealed that they would wait for the government's decision until January 28th and if the government remains muted on their demands, they would roll out the fierce protests and hold non-cooperation processions across the state.