Among a league of celebrations in the ADMK after Edappadi Palaniswami (EPS) took charge as the party's general secretary is a picture of EPS donning an iconic outfit to resemble party's founder MG Ramachandran, fondly called as MGR. The picture of EPS is going viral and it has combinedly sparked awe and outcry, as while some welcome him as the party's face, a section of people express dissent over likening him to MGR. 
EPS won a crucial legal battle on Tuesday - March 28 in the Madras High Court where he defeated his rival O Panneerselvam (OPS) by getting a verdict backing his political elevation of becoming ADMK's general secretary. Following the ruling, the supporters of EPS have been celebrating across the state and the party's headquarters was flooded by the cadres to meet and greet EPS for taking the helm.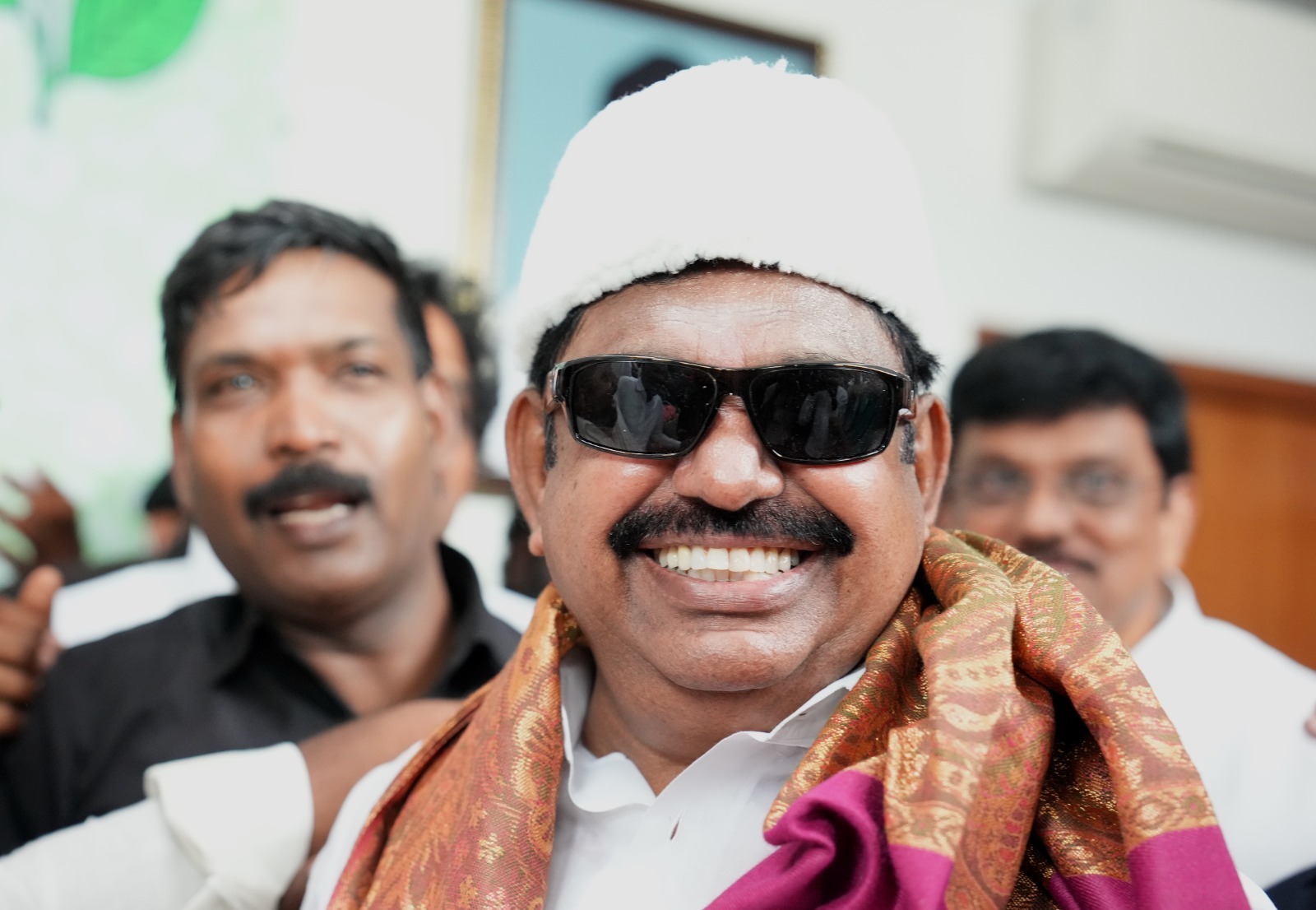 EPS was at the headquarters during which one of the supporters donned him with a white fur hat and sunglasses, which were part of MGR's outfit. Several cadres met EPS and this picture of EPS in this outfit made ADMK's day. As EPS has taken over the apex role of the party, the year-long political infight and leadership crisis in ADMK will get mitigated. 
EPS took charge as the General Secretary unopposed amidst a flood of commendations from the party functionaries. As his supporters see him as the party's face and force, they are celebrating his elevation across the state by exchanging sweets and smiles. In Chennai, EPS and his league of supporters visited the memorials of ADMK stalwarts MGR and J Jayalalithaa following the high court verdict and offered their respects.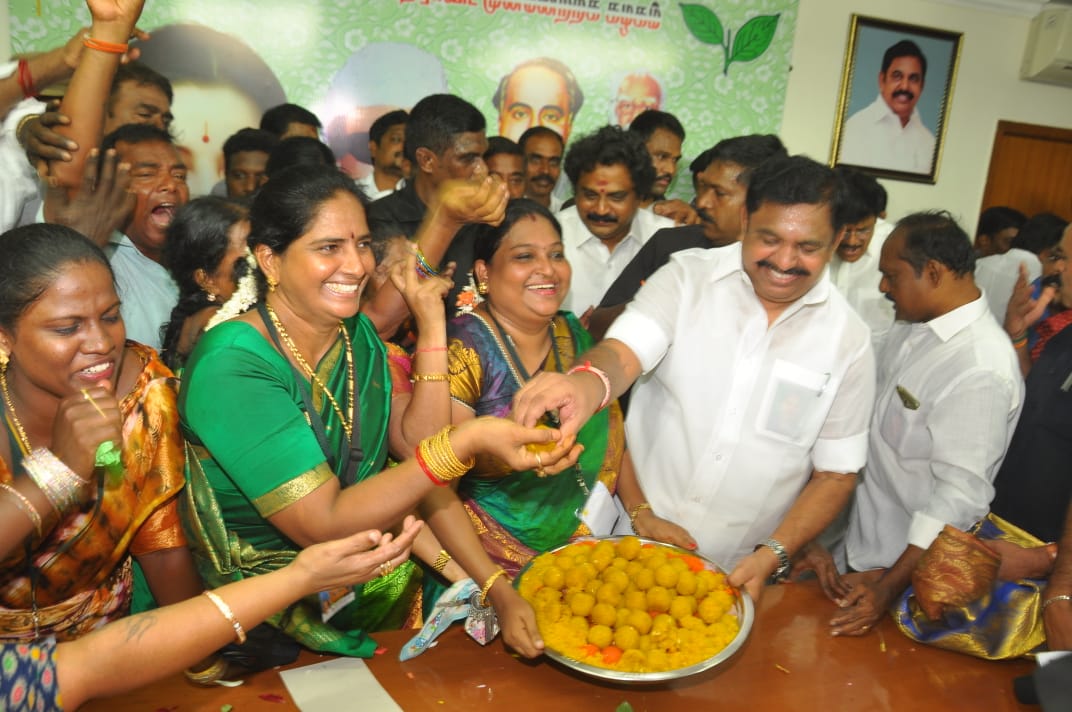 Several cadres in the EPS camp welcomed the verdict and said that justice has finally won. On the other hand, OPS, who is bracing up another major setback, has said that he will appeal against the high court verdict of backing EPS and rejecting his petitions. It has been reported that the appeal plea from OPS will be heard by a two-judge bench of the Madras High Court on Wednesday - March 29.