In a shocking piece of news, a PMK leader was brutally killed by a group of people in the night hours of Friday. The visuals from the scene were horrific and the police had imposed a curfew under section 144 and deployed a heavy fleet of security to avoid any untoward incidents as the sequel of the murder. The law enforcement agency has launched a manhunt to nab the assailants. 
According to reports, 53-year-old Devamani had been serving as PMK's Secretary of the Karaikal district of Puducherry. A native of Thirunallar, his residence sits near Surakudi junction while the party office is located near to Thirunallur temple. Devamani had left the office on Friday night at around 10 pm and was en route to his home and during his way, a group of unknown people had followed him and blocked him 100 metres ahead of his home. 
As soon as blocking Devamani, the mob started attacking him brutally with sickles and hacked to death. The CCTV footage shows that Devamani runs from the spot to escape from the assailants. However, they followed him in every direction and attacked him. After the attack, the mob was seen evading the spot while Devamani was on the blood bath. He was then rushed to the Karaikal government hospital by his supporters. However, he was declared brought dead. 
The visuals and the incident had drawn massive attention from across the state and the Thirunallar police department had filed a case and launched a probe into Devamani's murder. As Devamani was a veteran leader of PMK with having a stronghold in the district, the police had deployed forces for security to counter any untoward incidents. The reports say that hundreds of police personnel have been stationed at Devamani's residence, the party's office, and on the road line that connects Thirunallar to the vicinities.
Tension remains across Karaikal following the murder and the police had imposed a curfew under section 144 as it was predicted that the murder would stir outrage and protests from the party cadres and his supporters. The CCTV footage of the horrific scene has been going viral on social media and an autopsy on Devamani's body was conducted at the Karaikal government hospital. The reports say that hundreds of PMK cadres had gathered before Devamani's residence and before the hospital.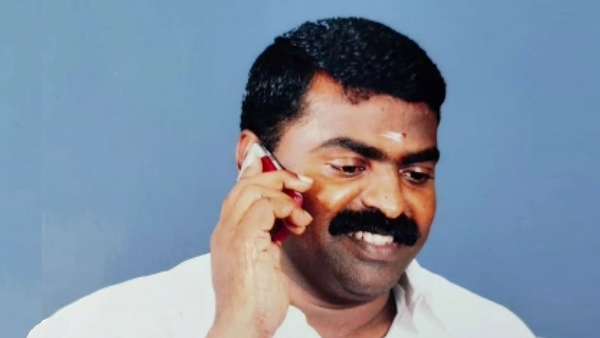 As more and more PMK cadres had gathered, Karaikal district Collector Arjun Sharma had imposed a curfew to mitigate the tension and to stem unlawful activities. It has been reported that the preliminary investigation has revealed that Devamani could have been murdered by a mercenary in a land dispute. Devamani had faced several such murder attempts previously and he had managed to escape from them and he was eventually killed on Friday. His body has been kept at the government hospital as the police are staying vigil in containing the tension and have launched a manhunt to apprehend the culprits.