Amidst the heated protests that have been storming across the nation to derail the controversial and biased Citizenship Amendment Act, the Supreme Court is preparing to referee the legal battles that are about the kickstart on the floor of the top court.
The three-justices bench of the Apex court headed by Chief Justice SA Bobde and comprised of Justices Abdul Nazeer, and Sanjiv Khanna has been scheduled to hear about 140 petitions that were tabled with the view of challenging and supporting the CAA 2019 on Wednesday and of those 140 petitions, one includes the plea moved by the Central government to seek the directive from the court on transferring all the nationwide petitions filed in the several high courts to the Supreme court bench.
Some of the anti CAA petitions in the Apex court were filed by the senior political leaders including Congress leader Jairam Ramesh, Rashtriya Janata Dal leader Manoj Jha, Trinamool Congress MP Mahua Moitra, and AIMIM Chief Asaduddin Owaisi and along with these leaders, the parties like Indian Union Muslim League, CPI, Peace Party, All Assam Students Union, and Jamiat Ulama-i-Hind had also approached the Supreme court to challenge the constitutional validity of the Citizenship Amendment Act.
In line with that, the state government of Kerala, which is also the first Indian state to adopt anti CAA resolution in the state assembly, has knocked the court to torch its legal battle against the CAA. Kerala has pioneered to adopt anti CAA resolution that was echoed and upheld by the states like Punjab and West Bengal. Congress-ruled Punjab had passed the resolution earlier this month while Mamata's government in West Bengal would be hitting the state assembly floor with anti CAA resolution on January 27th, 2019.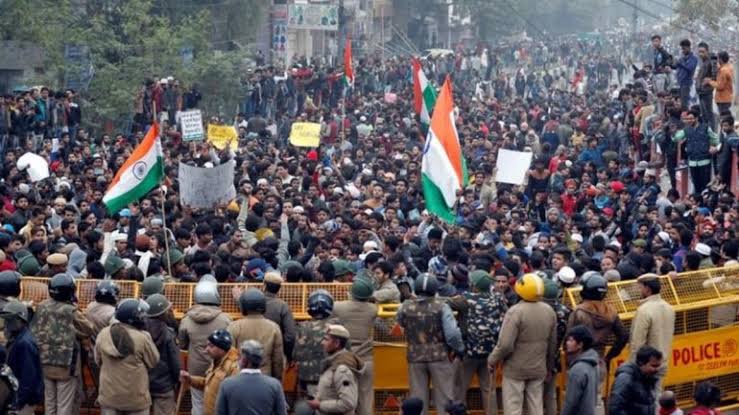 In his petition, Congress leader Jairam Ramesh said that the act is a brazen attack on basic fundamental rights enshrined in the Indian constitution while Indian Union Muslim League (IUML) has stated that the CAA violates and overrules the fundamental right to equality by awarding the Indian Citizenship based on religion. Beyond legal battle, the political parties have been rolling out the protests and stir across the nation on opposing and supporting the CAA since the bill was enacted to the law in December 2019.
It must be recalled that on January 9th, the Supreme court had dismissed to hear the petitions that demanded the court to dictate the act as unconstitutional by citing that the country has been witnessing tough and difficult times and urged that it should attempt to retain the peace in the place of violence.