Tamil Nadu Chief Minister MK Stalin has on Thursday - March 24 kicked off his first overseas tour after taking the office. He left for Dubai, UAE, with a well-packed agenda of winning investments back to the state in the midst of financial instability. He reached the airport hours after attending the assembly session and he was greeted by the senior ministers and leaders who gave him a grand send-off at the airport. 
According to reports, Stalin has taken off to Dubai in a charter flight and he was accompanied by top bureaucrats and some ministers. His son Udhayanidhi Stalin has already arrived in Dubai and he will be joining MK Stalin in his tour. At Chennai airport, senior DMK ministers including Duraimurugan had given a grand adieu to MK Stalin and wished him success in his maiden overseas trip. 
As we have reported earlier, MK Stalin's Dubai tour has been planned for four days during which he will also be visiting Abu Dhabi. As Dubai is hosting Expo 2020, MK Stalin will be participating in the global event that will be held till March 31. Over 190 countries including India have been participating in the Dubai Expo and Tamil Nadu will be displaying its exhibition in the Indian arena.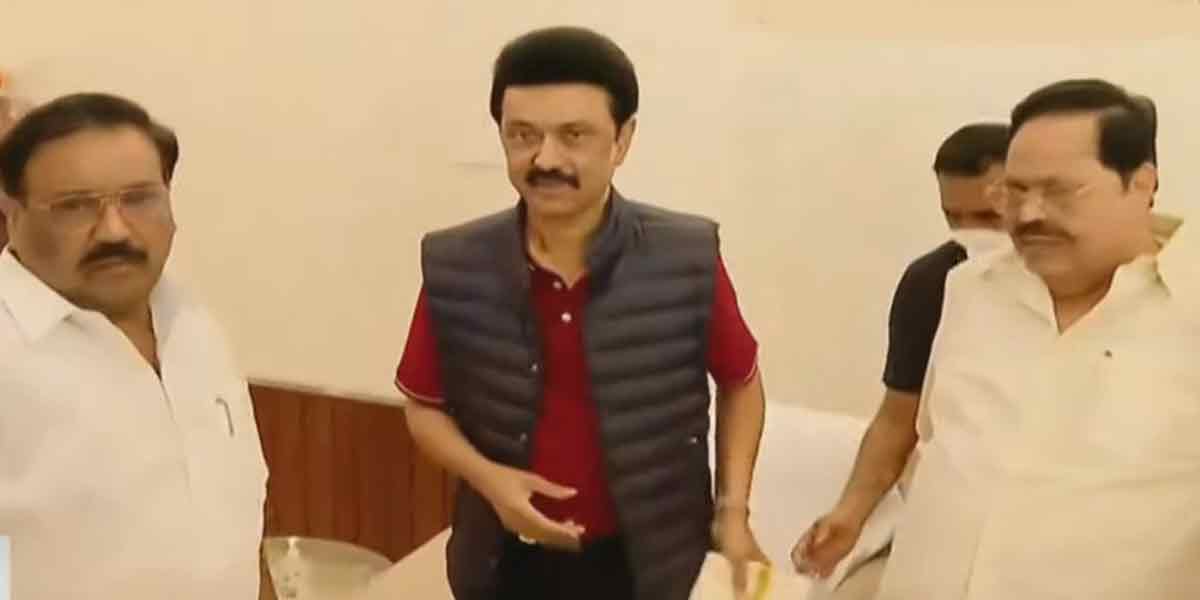 Tamil Nadu will be showcasing agriculture, tourism, industrial parks, small scale industries, and handlooms in the exhibit, which will be inaugurated by the Chief Minister on Friday. Tamil Nadu week will be observed at the Dubai Expo for one week from March 25 to 31. During the tour, MK Stalin will also be meeting the UAE ministers and industrialists in Dubai and Abu Dhabi to attract investments for Tamil Nadu. 
The state government has set aside Rs 5 crore for participation and exhibition in the Dubai Expo. With the aim of opening Tamil Nadu for global investors, Stalin would interact with them and businessmen about the economic corridor and facilities in Tamil Nadu. According to reports, during his Dubai tour, MK Stalin will be conferred with an Honorary Doctorate by Sharjah University. 
As the tour has become his first trip since taking the office, it has drawn major attention and several dignitaries including Rajya Sabha MP MM Abdullah, Minister Thangam Tennarasu, DMK MLA Udhayanidhi Stalin, Chief Minister's secretaries Udhayachandran and Umanath will be accompanying MK Stalin during his four-day Dubai tour.