Vijay is a magnet that has attracted millions of fans for the past 3 decades. His career and the way he dealt with success and failure itself is a life lesson to follow. He is a cool actor with a 'mass mood' filled in his soul which comes out every time the director says 'Action'. With big dreams and expectations around him, the 'Thalapathy' of Kollywood never becomes tired. 
Vijay's films and his career progression are known to everyone. How about recording the emotions of his fans towards him on his birthday? We approached some of his diehard fans from various backgrounds with the question "How does Vijay influence your personal life? What is Vijay to you?". Here we go with their emotions...
Shwetha, a Civil Service Aspirant from Chennai
Right from 'Kaadhalukku Mariyadhai' which was the first Vijay movie I have ever watched, I have been his huge fan. I won't be able to control my tears in the climax of the movie, even now after 23 years! That's what he does to you. He grows into you. You can't find one single person who has not danced along to his groovy numbers. We have seen the flops, we have still been a fan of his, just because of that name. Too much of controversies, humiliation, and trash talks, but he never lost the positivity that he carries around. Isn't that what a hero is supposed to do? I look up to him for how effortlessly he handles all the negativity, keeps on climbing the ladder, and has now reached a place. TO THE SUPERSTAR, BIRTHDAY WISHES FROM A VERY PROUD FANGIRL!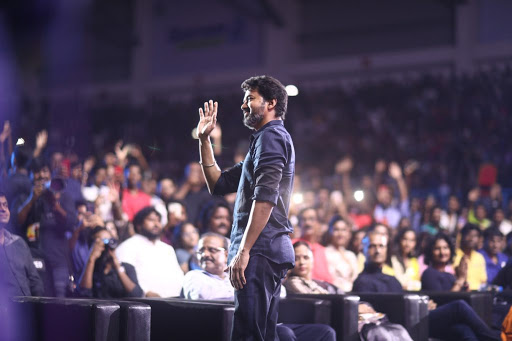 Vicky Vijay, a CA Aspirant from Salem (Facebook: https://www.facebook.com/profile.php?id=100023368669931)
From my childhood to eternity, its always been Vijay for me. He is the one who I look up to be it my happiness, sorrow, or depression. I always think of him when I stumble in my life or career. 'Il.tha.ka.sai.ya' from 'Friends' is my first pick up line. 'Aiyaa Ghilli Da' is my most used self-proclamation. And 'All is well' is my mantra for every situation. He is simply my way of life. My father is a huge fan of Rajinikanth and there is always an argument between me and him at home on 'The Next Superstar' topic. I keep insisting on why Vijay is the next Superstar and he keeps denying it. Nevertheless, he is a secret admirer of Vijay too but he has never admitted that in front of me. Happiest birthday Vijay Anna. Keep entertaining and inspiring us.
George, a part-time writer from Chennai who works in the Energy sector (Twitter: @VijayIsMyLife)
Being an ardent Thalapathy Vijay fan who considers Vijay as my life, his influence on my life is vast. To name a few, I got better at working under pressure to meet deadlines because of Thalapathy Vijay. Despite the IT raid against him when he was taken from the Master shooting spot, he returned to shooting two days after completing the formalities. He came out to meet his fans and took a selfie. He has nerves of steel and never succumbs to pressure. I learnt from him to speak only when it's important and absolutely necessary. It helps when dealing with difficult people in life. Thalapathy Vijay is aware of the criticisms, some of which are totally unreasonable. He gets motivated by critics. I look up to him to turn criticism into motivation and improve myself constantly. Thank you, Vijay anna!
Sathyaprakash, a Marketing Professional from Erode (Insta: sathya_vijay)
Thalapathy Vijay's way of ignoring negative things and moving towards success through hardwork, is my most basic learning. His dance and his style could be admired forever. I never saw him as a hero, he is like a brother to me. The ups and downs of his career have reflected in my life too, so it became much more easier to connect myself with him. Whenever he says "En Nenjil Kudiyirukkum" during his speeches, I jump out of joy like a kid. His dialogue delivery especially in movies like 'Priyamanavale' has inspired me a lot and I tried imitating him many times. When I performed the 'Book definition' dialogue in 'Nanban', I realized how hard it is to memorize and perform that scene but Vijay did it in a cool manner. His advices and inspirational words like "Kill them with your success. Bury them with your smile" and "Your determination when you have nothing. Your attitude when you have everything" keeps me moving forward in my life.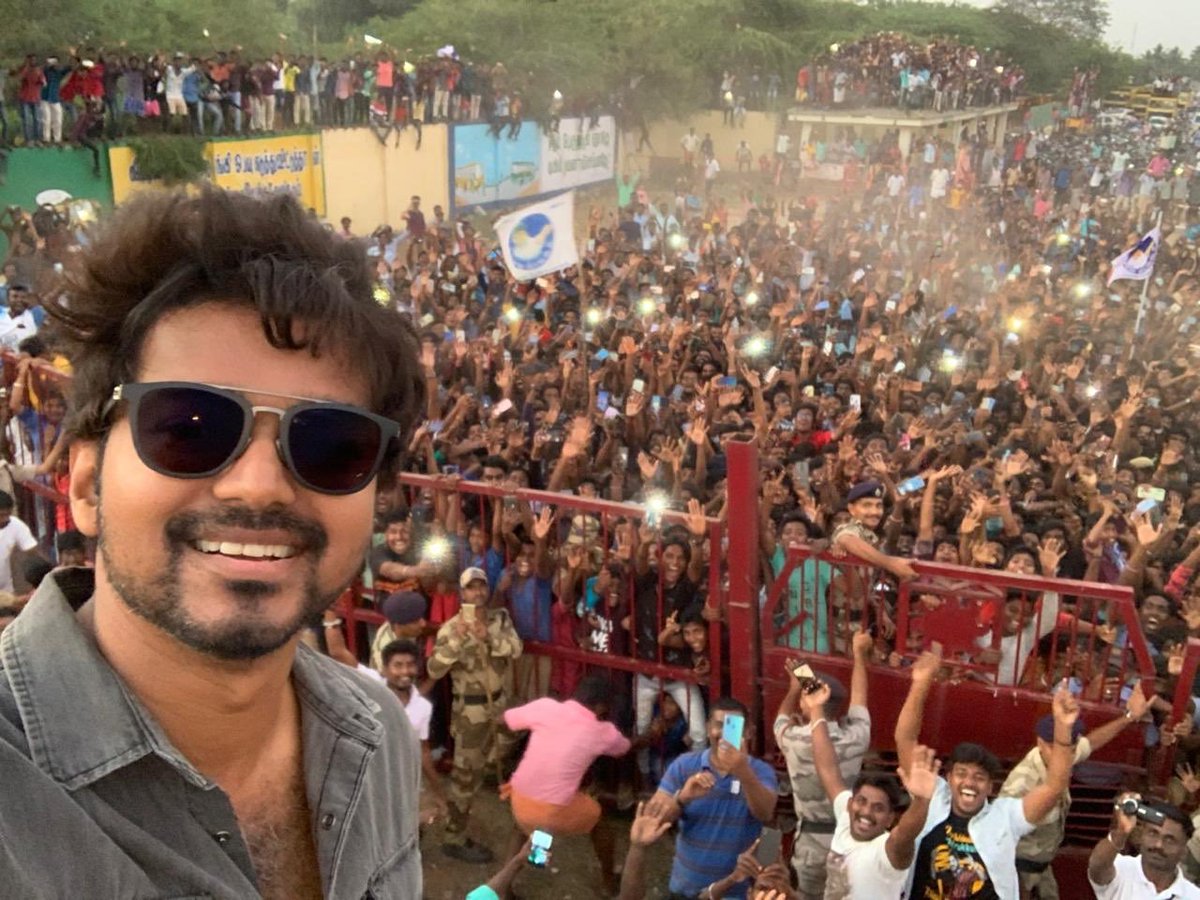 Ally, a Government officer from Malaysia (Twitter: @AllYGirL85)
I have been an ardent fan of Vijay from 'Poove Unakkaaga' till now. I have never liked any other actor as much as Vijay. His acting, charm, dance, and kindness attracted me completely towards him. I have often fought with my friends at the university just to defend him. His songs and speeches are the best motivation for me whenever I feel down. When I see him cry on screen, I tend to cry here and that is my level of attachment with him. It is an unexplainable bond. Whenever his movies get into trouble, I couldn't sleep till the first show of the movie begins in the theatres. I am using an anonymous account on Twitter to just spread Vijayism.
Happy Birthday, the Darling of the Masses.