Days after meeting the Tamil Nadu BJP Chief by exposing his dissent against the DMK party, former DMK's deputy general secretary VP Duraisamy has, on Friday, officially joined the BJP party by meeting the state president in Chennai as the annexure with the rival has sent shockwaves to the leadership circle of DMK. 
The annexure to the saffron camp from the Dravidian party was seeded by what Duraisamy claimed that the party has ignored his candidacy for the Rajya Sabha elections. Duraisamy has been one of the top leaders close to the DMK's high command and on Monday, he met with Tamil Nadu BJP Chief Murugan to congratulate the latter on his work after assuming the office of the state BJP president.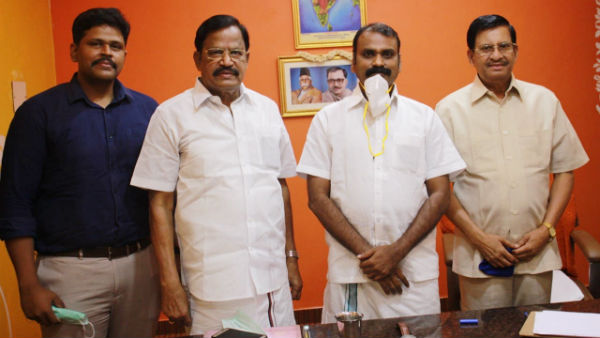 While the unanticipated meet has surprised many in BJP, it has directly shocked DMK President Stalin by spurring up the intra-party furor. Since Duraisamy met with Stalin's rival leader, he has been on the debate over whether he would join the saffron camp to voice his dissent against the state opposition party. As expected, Duraisamy has officially joined the BJP on Friday and become a supporter of the party against which DMK is carrying out intense politics. 
After Duraisamy has sent a signal for the Stalin's camp on he could join BJP, the DMK has issued an explanatory notice to him to justify his meet. However, Duraisamy has been voicing against the DMK after ensuring that he would be inducted by the BJP and it was speculated that he would be joining the saffron camp any time. 
Amid the developments, Stalin has expelled the dissented leader from his post of Deputy General Secretary on Thursday and replaced him with Anthiyur Selvaraj, who won the race of reserving Rajya Sabha berth that was expected by Duraisamy. The dissented leader has justified his annexure to the BJP by claiming that no political parties have provided leadership posts to Dalits as done by BJP and stated that Prime Minister Modi has been working hard to uplift the lives of oppressed communities.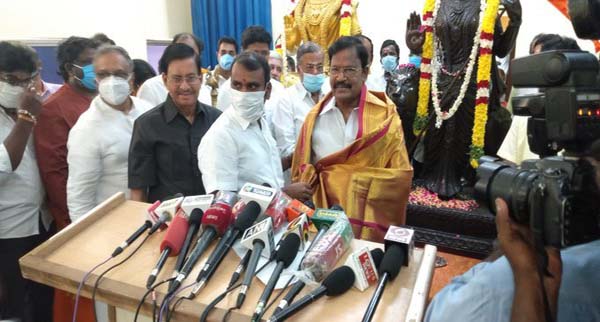 By exiting from the Dravidian party, he has officially joined the BJP in the presence of the state president and senior state leaders as the national ruling party has carpeted the DMK's expelled leader into the party and according to our sources, Duraisamy will likely be awarded one of the top posts at the National Commission for Scheduled Castes to honor his anti-DMK politics. 
Also read: DMK's top leader meets TN BJP Chief - Surprise for BJP and shock for DMK!