Jamia Milia Islamia University in Delhi has been one of the nation's top universities that has been rallying and agitating against the controversial Citizenship Amendment Act (CAA), National Register of Citizens (NRC), and National Population Register (NPR). The premises of the university had witnessed a series of protests against these three policies of what students had termed as against of constitution.
The protests have been enhancing against CAA in the capital amid the legislative elections. On Monday, the city has reported with clashes that erupted between the students of Jamia and the Delhi police personnel after the police had barricaded the students on advancing the anti-CAA march towards Parliament.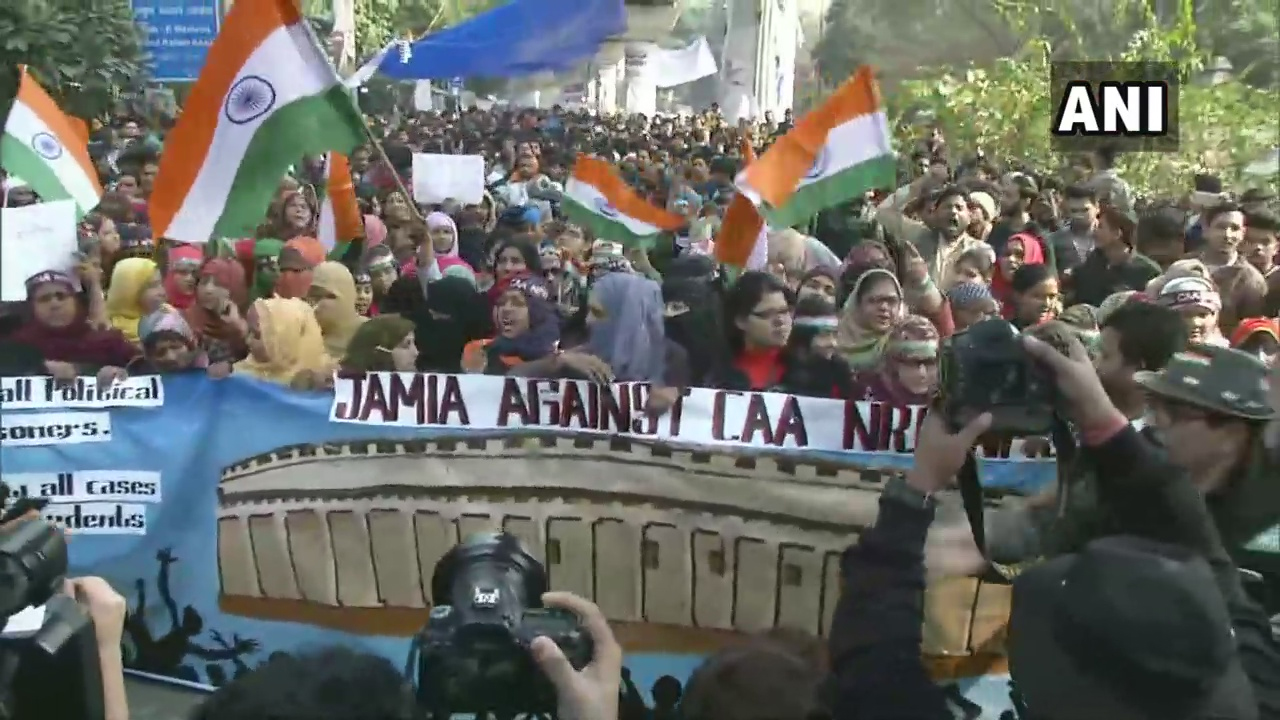 The reports say that the Jamia Coordination Committee (JCC), a group that comprises of Jamia students and alumni, had called the march against the CAA and on Monday, the protesters rolled out their march towards Parliament to raise their voice against CAA and NRC. The police, who were deployed for the security, had installed the barricades and stopped the students near the Holy Family hospital in Okhla from getting ahead to reach the parliament, where the budget session was underway.
The advancement of the students had led to the clash and melee between them and the police as, despite the blockades, the students had attempted to break down the barricades. The reports have stated that the police had urged the students to constrain the protests as the police rejected the permission to march towards the parliament.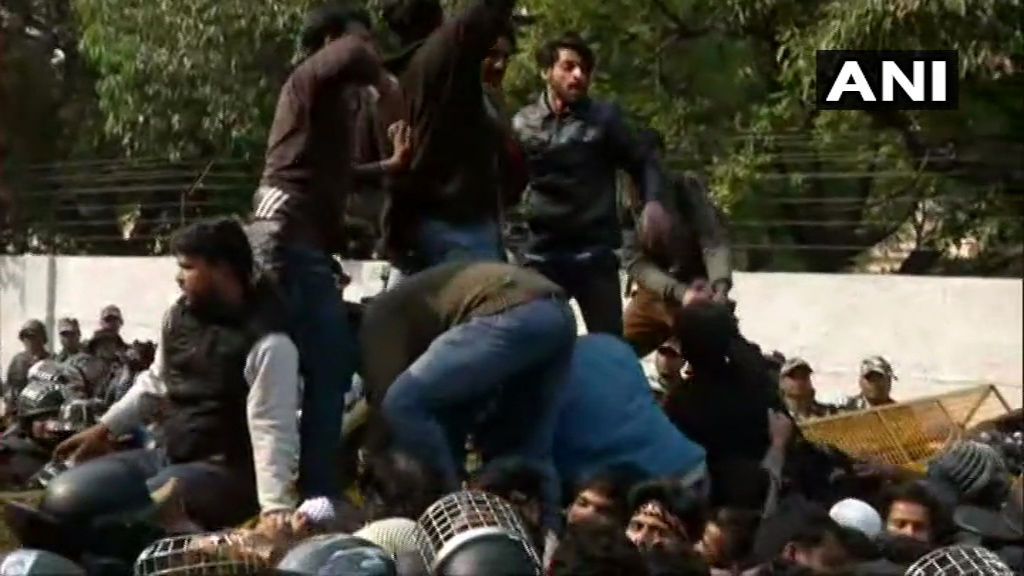 However, the protesters vowed that they have the right to march to Parliament had refused to stay off from the march and the protesters were heard chanting "We will march with power from the Constitution". The clashes were reported in a few kilometers away from the university campus and the police had detained several protesters for allegedly breaking up the barricades and clashing with the security forces and in the wake of the march, the Sukhdev Vihar metro station, which is the closest station, was closed.
On January 30th, Jamia University had held a similar march during which, a man who supported the CAA had opened fire at the march that had injured a student.
Also read: CAA stir: A gunman opens fire at the anti-CAA rally in Jamia!