Amid the ongoing tensions with Lieutenant Governor Kiran Bedi, Congress ruling Puducherry has, on Wednesday, adopted the anti- CAA resolution in the assembly through which it has become the first union territory in India to annul the implementation of the controversial  Citizenship Amendment Act (CAA). 
The reports say that Chief Minister Narayanaswamy has moved the resolution in the special session of the assembly on Wednesday and despite the protest from the opposition members, the ruling party has unanimously voted in favor and adopted the resolution and it also sent a strong protest against the National Register of Citizens (NRC), and National Population Register (NPR), the policies that have been proposed by the Central ruling BJP government.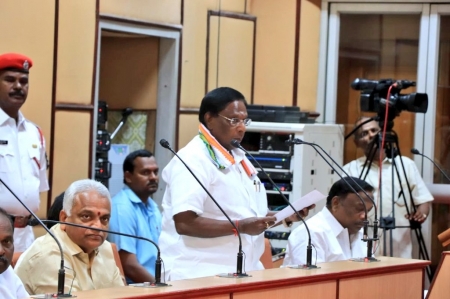 The members of N.R.Congress and ADMK had boycotted the special session while the three nominated BJP MLAs had walked out from the assembly when the Congress government tabled the anti-CAA resolution. The three BJP legislators claimed that the resolution is against democracy and violated the constitutional provisions. House Speaker Sivakolundhu stated that the resolution has been adopted unanimously.
Through adopting the resolution against the act, the Congress government has urged the Center to revoke the CAA as the act nullifies the principles of secularism and stated that the act has unleashed deep pain and chaos across the country. The resolution further stated that the CAA has a hidden agenda as the act has ignored Muslims and added that the act poses a threat and injures the sacrifice made by Mahatma Gandhi for the protection of secularism and its principles.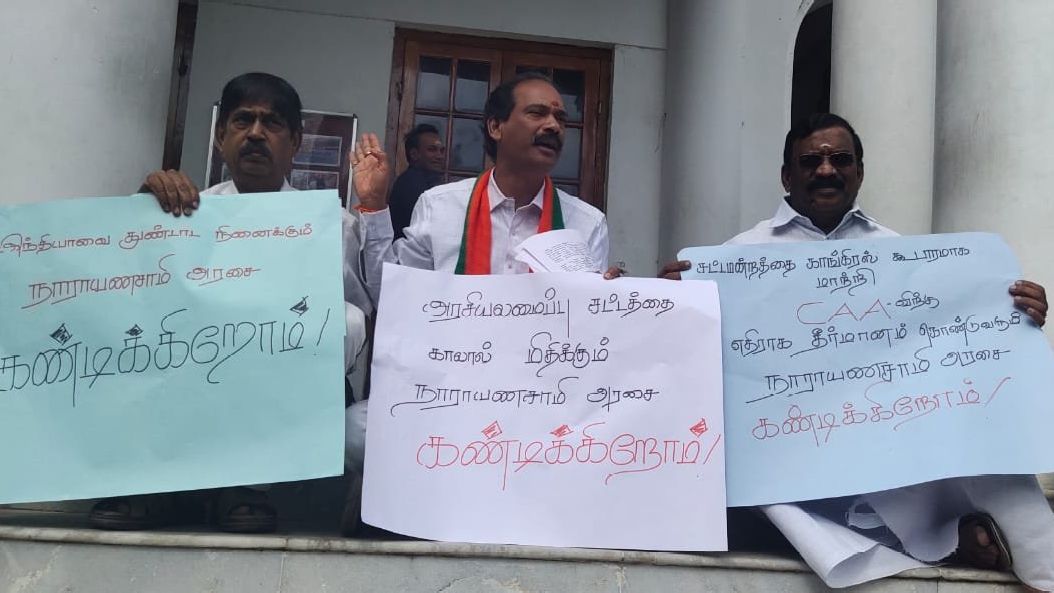 The resolution said that the CAA has omitted Sri Lankan Tamils who have been sheltering in various refugee camps in Tamil Nadu and it also ignored Rohingya Muslims who have been persecuted in Myanmar and living as refugees in Northern states. The implementation of the CAA has been intensifying the agitation across the country as the states ruling by the opposition parties have been adopting the anti-CAA resolution. Earlier, the states like Kerala, Punjab, Rajashthan, West Bengal, and Madhya Pradesh had passed such resolution whereas Puducherry has become the first Union Territory of India to adopt the resolution.