It has been ten days since Fathima Latheef, a first-year postgraduate student of IIT Madras had committed suicide that has unearthed the allegations on the prevailing educational standards in India's prestigious institute. While the campus and the educational corridors of the nation left with dismay and uncertainty over the series of suicides in the institutions, the mysterious death of Fathima Latheef has birthed more upset in her family which is based in Kollam, Kerala.
It was the early morning hours of November 9th when Fathima's family had exchanged the prayers in the mosque for observing Milad un-Nabi, the phone call from Chennai had brought heartbreaking news of Fathima's death and the relatives close to the family were shocked to know the premature death of Fathima, who was known and celebrated in Kollam.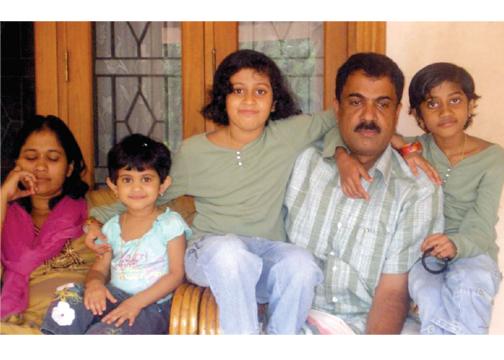 When we approached her house, we ought to witness Fathima's mother and sisters lying with tears and deep anxiety surrounded by the relatives who were solacing and extending their condolences. Fathima's twin sister Aysha Latheef, who has been pursuing the degree in Law in Trivandrum, spoken to us amidst having tearful days where she said that ' We are twin sisters and since our father runs a business in Riyadh, Saudi Arabia, we studied in Riyadh till our fifth grade after which we returned to India. Fathima Latheef studied in Oxford School in Kollam where she scored 100% marks in her tenth grade while she topped the school in her 12th grade by scoring 99.8%. She then clearly IIT entrance exam with first-class and for having par excellence in education, she was celebrated in Kollam'.
While we asked about the IIT days, Aysha stated that Fathima used to speak with me between 7 pm to 8 pm daily since she joined IIT Madras on July 23rd and during our phone call two months back, Fathima had described about the professors and their different mentalities of comparing and treating the students and she had pointed out about professor Sudharshan Padmanabhan and his alleged pressure on her. Fathima added that Sudharshan Padmanabhan was blaming her frequently. Aysha asserted that she had consolated Fathima that everything will be alright soon as it was just four months since Fathima joined IIT Madras.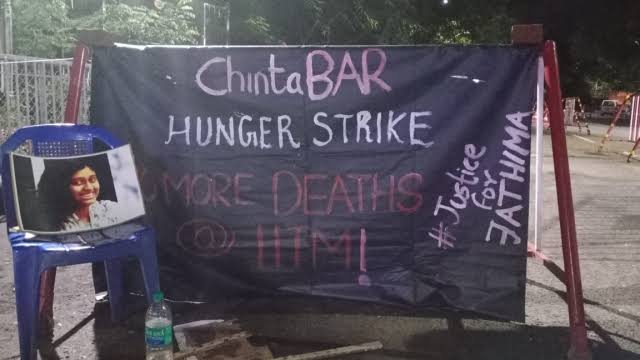 She lastly spoke with me on November 8th, 2019 where she told to receive the book of 'World Civilization' which she ordered in Amazon. Aysha adds that she tried to reach her the next day after the prayers of Milad un-Nabi and when her mother's phone rang and Aysha, who answered the phone, went unconscious after hearing the news from Chennai that Fathima has committed suicide. When we questioned about the incident to Fathima's aunt and her uncle, they cried out on losing the vibrant girl in their family and recalled the childhood days of Fathima where she would not directly mention to the face on why she dislikes someone but rather she would write the reason in the piece of paper. They stated that when she spoke with them on November 7th, she expressed that the professors had reduced the internal marks and said that she would appeal for the remaining marks and after which, she committed suicide. They concluded by demanding the truth behind the mystery of her death.