Ganesh, the most adorable, liked and intimate god of Hinduism is open for any kind of proposals, requests and also prayers from his devotees. From cricket to computer, from a fatty cute version to a six pack abs version, Ganesh is re engineered into several variants as per the wish of the devotees. He is flexible with his name too. Ganesh, Ganpath, Vinayaga, Anaimugathan, Ganapathi, Pillayar are very few of his names across India.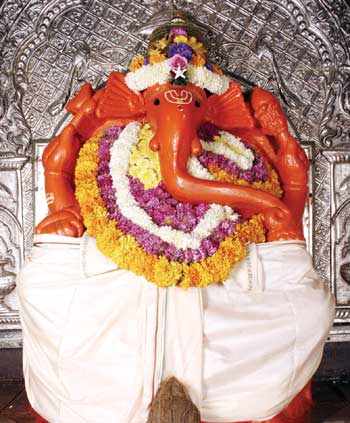 Here, in Maharashtra, Thane District, Kalyan Taluk, Titwala, waits our Sidhdhivinayaka Mahaganpati to address the problems and pains of broken couples. Yes, he is popular in the region for re-uniting the broken relationships. He has a history in that too. The first couple who enjoyed his advocacy was Dhusyanth - Shakuntala. The story is romantic, emotional and filled of twists and turns like a bollywood blockbuster. But, the belief is strong and lakhs of people are in it.

Ganesh Chathurthy days face a gathering of at least five lakh here offering their prayers, demanding wishes to their favorite, intimate, adorable god. So, singles and broke-up minds can now resort to this new friend, Lord Ganpath.